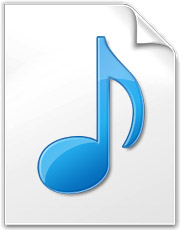 You see, I thought we had all learned a lesson with the Crazy Frog and ringtones based entirely on repeating single-syllable words, but apparently not. BingTones are now invading public places around the world. In a bid to maintain social order, I come offering some ringtones from Windows 7.
As part of Windows 7's new foundation for managing communication applications at a system level (for example, lowering the volume or muting your music when you receive a call on Skype), the operating system actually now ships with ten soundclips which can be used as ringtones, stored as WMA files under the "%ProgramData%\Microsoft\Windows\Ringtones" folder, for your personalization.
There is of course nothing stopping these ringtones from being also used on a mobile phone. As such, I've edited them a bit and converted them to compatible formats for your convenience. Enjoy.
As with any collection of ringtones, not all are of equal standards. Personally I find numero 2 the best, followed by 1 and 4. Number 10 just sounds like the end of a circus act.