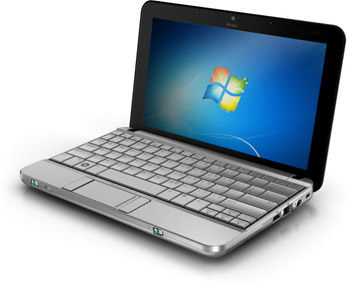 If any Aussies out there wasn't entirely sure of going to the Microsoft TechEd Australia conference on the Gold Coast this year or not, then here's an offer to nitro-boost your thought process a little. Microsoft Australia is going to be hosting the largest hands-on Windows 7 evaluation in the world by offering each paying attendee with one of 2,300 HP Mini netbook preloaded with Windows 7 for free.
From a freebie perspective, it's difficult to imagine anything better. Whilst no person can ever have enough backpacks, drink bottles and glossy printed materials, a netbook on the other hand is not only fun but practical.
The particular netbook on offer is a HP Mini 2140 notebook which has actually been discontinued by HP just recently, but still packs a punch. It features an Intel Atom N270 processor, 160GB of storage, 10.1 inch (16×9) LED display. Microsoft will be preloading the latest public build of Windows 7 at the time (in September so presumably RTM) and attendees will be able to not only gain hands-on experience before the product launch, but also experience it on a netbook-class system, where it is said to perform very well.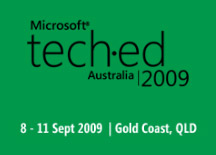 From a conference perspective, this is also a smart move on Microsoft's behalf to optimize the infrastructure necessary for hosting a large-scale event like TechEd. Attendees will be able to use the wireless connectivity to participate in collaborative development activities, download hand-out materials, presentations and communicate with other attendees using the webcam. However from experience the wireless networks are usually already-strained at an event like this, it'd be interesting to see how it will cope with every attendee potentially accessing the network wirelessly at the same time.
Of course, no freebie comes without a moral dilemma. At the conference, recipients of the netbook will be given the choice to receive the device as a gift or a loan. Those who do not need a netbook device can use the machine for the duration of the conference, after which it will be donated to the community sector through a local Microsoft initiative, On My Way, aimed at helping disadvantaged Australians develop technology skills.
To be eligible for this offer, attending must hold a paid registration. Unfortunately, this excludes sponsors, sponsor free tickets, exhibitors, volunteers, Microsoft staff (full-time and contingent), nor any delegate who has received a complimentary ticket (excluding non-Microsoft speakers).