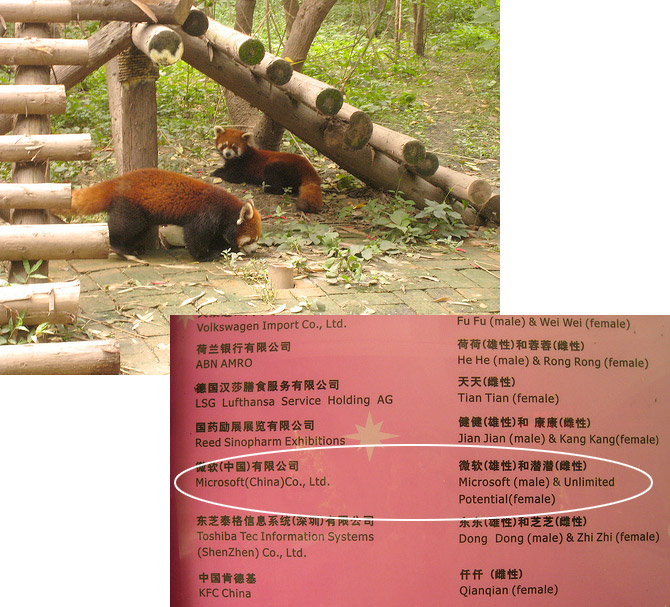 Photographs credit: "gnell" / Flickr.com
However the money isn't going towards the Mozilla Corporation. Instead, it's gone towards an equal if not better cause, the Chengdu Panda Breeding and Research Center. As it happens, Microsoft China has sponsored a pair of Red Pandas, otherwise affectionately known as the "Firefox", and named them in true sponsorship spirit "Microsoft" and "Unlimited Potential" respectively.
One of these little guys is facing an identity crisis. A subtle joke? Perhaps. But generous nevertheless. 🙂
P.S.: Here's a video of these cute little buggers in action at the park. Obligatory "Om Nom Nom Nom".
Update 2: Similarly to English, "Microsoft" in Chinese is literally translated as "very soft". Especially with a lack of differentiation between nouns and pronouns in Chinese, it is a surprisingly appropriate nickname.