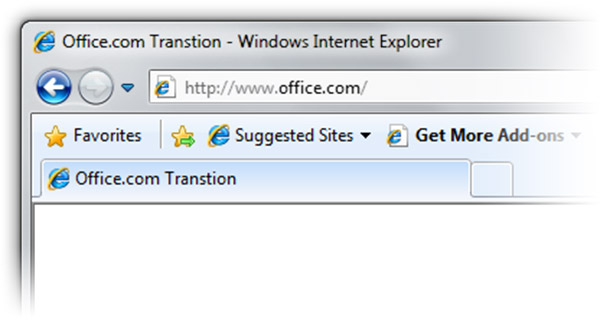 As of two days ago, Microsoft has been indeed confirmed to be the new owners of the Office.com domain that one clever commenter on this blog made a note of almost a month ago (thanks Bob).
The transition of this valuable domain from its previous owners ContactOffice Group – an European company specializing in virtual office solutions since the late 90s – to Microsoft seemed to have occurred on August 4 2009 as the domain's Whois record notes.
[whois.markmonitor.com]
Registrant:
        Domain Administrator
        Microsoft Corporation
        One Microsoft Way 
         Redmond WA 98052
        US
        [email protected] +1.4258828080 Fax: +1.4259367329

    Domain Name: office.com

    Created on..............: 1999-04-19.
    Expires on..............: 2019-04-19.
    Record last updated on..: 2009-08-04.

One would be wise to assume Microsoft paid quite a pretty penny for this rare single-noun and vowels-intact domain that now make its Office Web application suite far more convenient to remember and access. The current Office URL, http://office.microsoft.com, never quite rolled off the tongue.
Now's a good time as any to start F5-ing the site for updates.
Update: Robin Wauters from TechCrunch corrects a minor detail that the ContactOffice Group didn't actually own the domain per se, but licensed it from a third-party under a sharing agreement.