Tom Warren and I just got out of a short but sweet private demonstration of Windows Phone 7 Series in a series of dungeon-like rooms here at Mobile World Congress 2010. Suffice to say the Zune HD-like user experience looks even better upfront and personal.
Here's a bunch of closeup photos of the phone, user interface and a Microsoft representative's hands.
One feature of the user interface that was not explained at all in the press conference was that the arrow button in the top-right of the "home screen" actually takes you to a more traditional Start-menu like list where you can browse all the applications.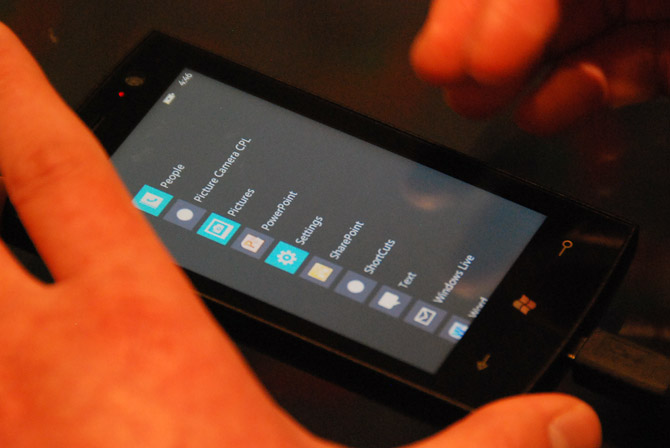 Subsequently I also got some photos from the Calculator and Dialer application which show off a more traditional single-screen application experience that reflects the new look and feel although the lack of menu icons on the Dialer might suggest it's still in development.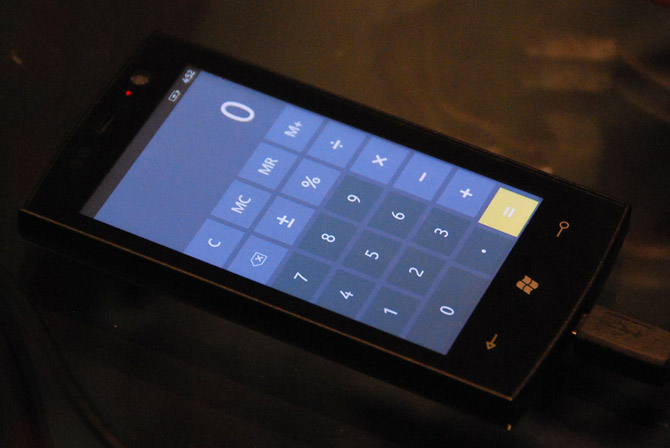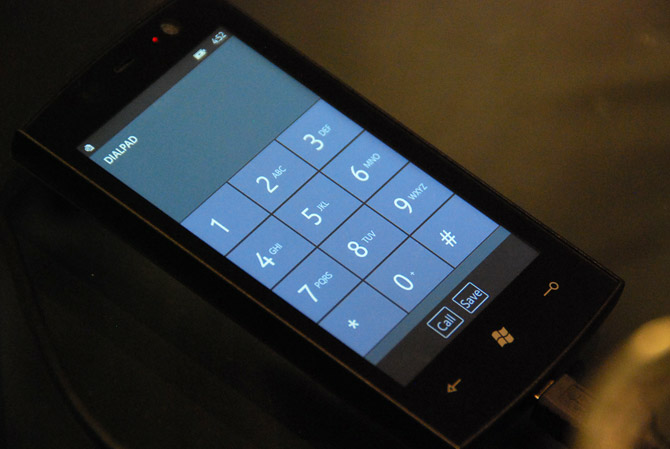 Check out Tom's post over at Neowin.net for the video recording of the demonstration.
Whilst Microsoft representatives made it quite clear the build shown off today is not quite final and that was reflected in a number of minor connectivity issues we witnessed during our 30-minute demonstration, but having said, the OS itself appeared quite solid and stable as the applications that broke subsequently recovered without any intervention.
Overall I've been pleasantly surprised and impressed by what they've shown off today and it's a great sign that not only has Microsoft taken a giant leap forward in the mobile space, but also is offering something that is far different to Windows Mobile today if not everything else on the market.