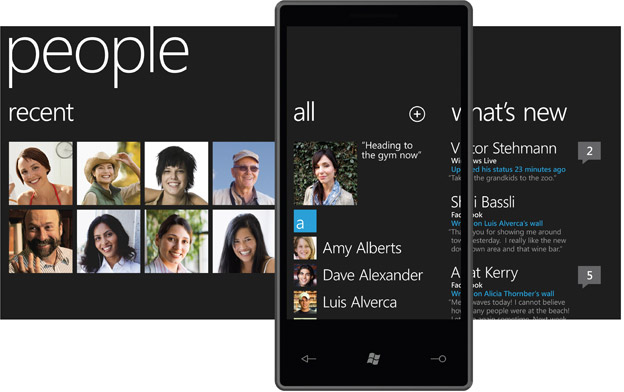 Following a lead from a xda-developers.com forum thread whose users have analyzed the Windows Phone 7 Series emulator ROM with CSI-like forensics, a question that is now obvious in retrospect was raised, "are Microsoft's own applications on Windows Phone 7 Series based on the same development platform it exposes to third parties, Silverlight?"
As I found out today at MIX10 the short answer is no, with a fairly legitimate explanation.
The reason the "default" applications on Windows Phone 7 Series are not built on Silverlight is actually a very straightforward technical problem, the applications were simultaneously developed with the platform and tools when they committed to building the operating system from scratch.
Although it might seem the grass is greener on the other side, Microsoft insists neither users or developers should be concerned as the public-facing Silverlight platform comes with no disadvantage to third parties.
In terms of performance, they state there is no discernible difference in the processing or rendering speed of third party applications. On the other hand, the breadth of APIs could have some differences but developers of other smartphone platforms like the iPhone face this too. Microsoft vows to surface additional APIs if developers voiced their needs.
Microsoft wasn't able to confirm or deny the use of the "Iris" or UIX framework, but references to UIX in the ROM dump would strongly suggest so. Appropriately, Rafael Rivera is starting a series of posts that dives into the technicalities of Iris.