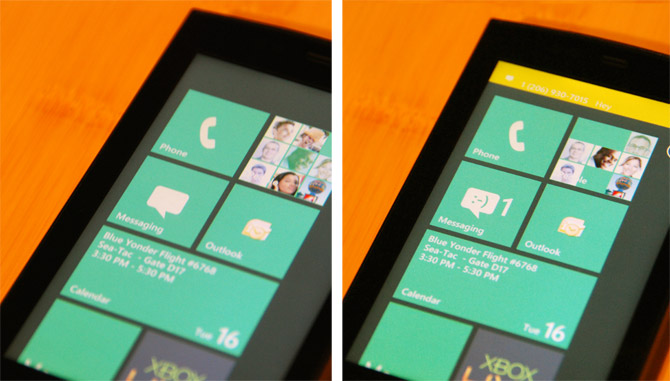 As a great example Microsoft is still tweaking and crafting the Windows Phone 7 Series experience, a couple of new subtle yet "delightful" UI features was actually added to the build of the OS they're showing off this week at the MIX10 conference.
The first of which in case some people are not very good at "spot the difference" and haven't noticed what you're suppose to be looking at is the new "Messaging" tile which has an emoticon that appears when you receive a new message. If that wasn't delightful enough, it also changes as you receive more text messages – from a smile to a wink to a gasp.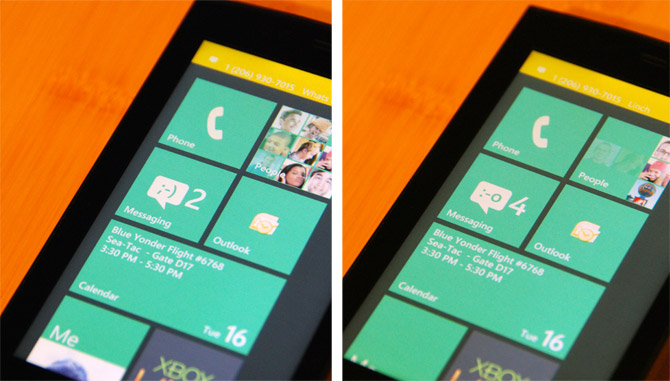 Of course this demo build changes the emoticon with quite a small margin and this will be padded out in the final release, although I'm sure heavy SMS users will trigger all of the emoticons without a sweat.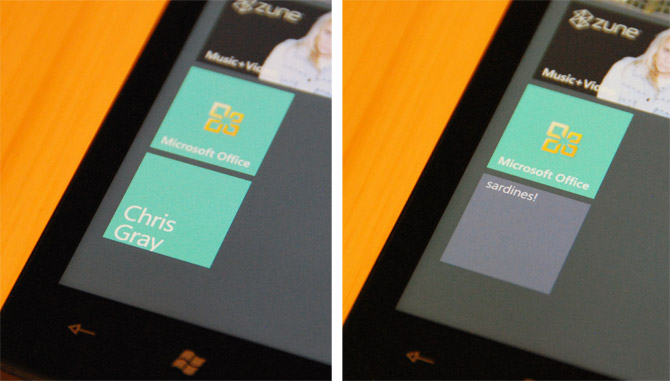 The other change that has been implemented is "tile flipping". Best illustrated with an example, tiles like a contact pinned to the Start screen will at times flip on its back like a card to reveal messages which in this demo is a Facebook status update.
I think this is a great idea to bring even more "life" into the already "live tiles" that exposes highly contextual information from services like a social network without any input or effort from the user. Delightful indeed.