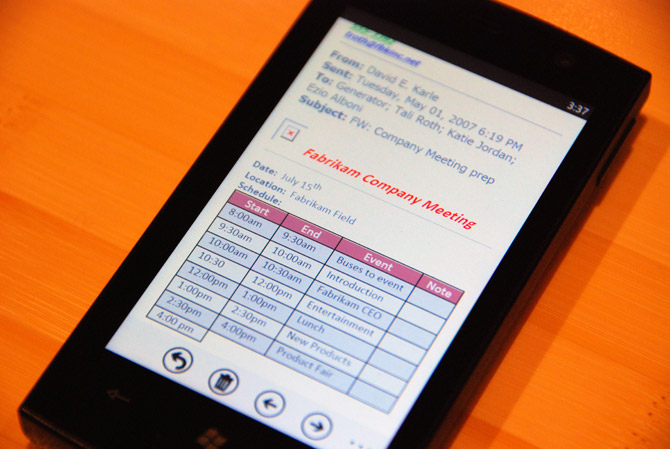 Contrary to the controversial report out of Microsoft MIX10 this week that Windows Phone 7 Series will not feature copy & paste functionality, a person close to the den explained that copy & paste is definitely a scenario and feature that the team is putting a lot of thought about and hope to bring to the platform soon after initial release.
Let's not forget Microsoft already knows at least one way to do copy & paste from Windows Mobile, but this was one of many scenarios they want to refine to fit in the context of their new user experience which already has a lot of "smarts" for automatically connecting data between applications – for example, detecting and hotlinking addresses in emails to Bing Maps.
As it turns out, the development team actually knows exactly how they will be implementing copy & paste in WP7S but did not believe it could be implemented without affecting the release schedule they've committed to and therefore will be including it in an update down the road.
I'm sure they can deliver it sooner than Apple did it (2 years).