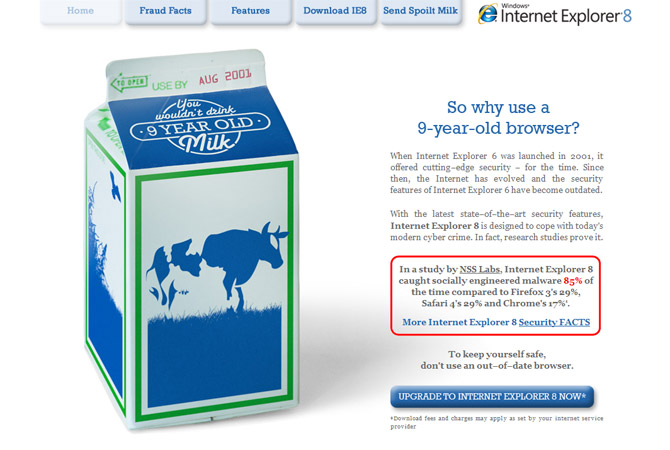 To the few remaining Internet Explorer 6 users on this site, this is dedicated to you.
Microsoft Australia has recently launched a new online campaign aimed at prompting Internet Explorer 6 users to upgrade to IE8 with an interesting choice of analogy, milk.
As bizarre as the comparison might seem, the claim is undeniable – IE6 is nine-years old technology and that's a good enough reason to stop using it. I don't know what 9-year-old milk looks like, but I'm sure Internet Explorer 6 isn't that far off.
Now we just need a similar campaign for Windows XP. Come to think of it, they wouldn't have to change much at all. 🙂