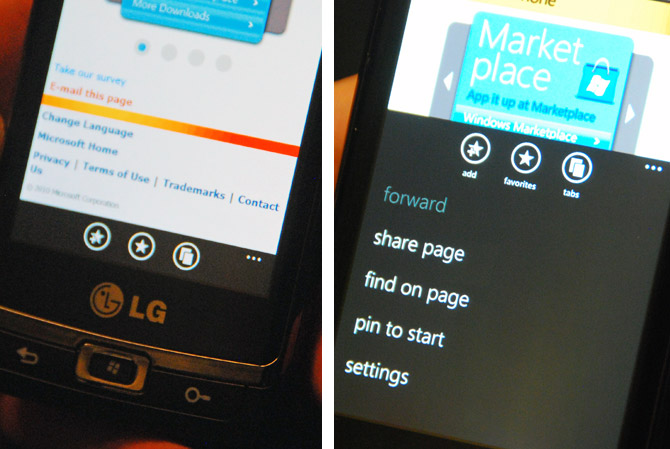 Two thumbs up for the Windows Phone 7 guys. One of my few but major concerns with the WP7 user interface is now no longer an issue. The icons inside the common "application bar" which will house common actions will no longer be a game of trial-and-error.
Up and until now, the icons had no text labels so any ambiguity in the design would have meant the only way the user could know what it did is to click on it and pray it doesn't do anything you can't reverse. This is an issue that plagues some Android apps too
Now in the latest build of WP7, the icons reveal their label when you expand the application bar which brings up the additional context options.
As subtle as a change this might be, I think it truly reflects Microsoft's attention to detail in the WP7 user experience which shows the moment you use it. After playing with the build for a couple minutes at TechEd 2010 today, trust me when I say it is one of the slickest things I've ever seen.