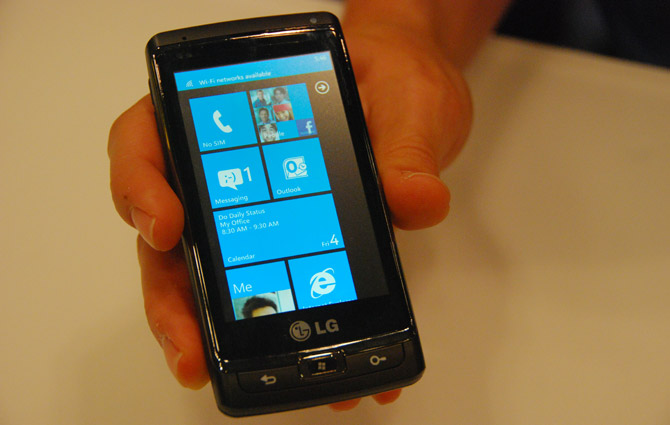 It's a good time to be a mobile developer. At the Microsoft TechEd 2010 conference this week in New Orleans, Brandon Watson from the Windows Phone 7 team revealed that Windows Phone 7 devices will go out to developers "next month", July, several months ahead of the general availability during the "holiday season".
Although there isn't an exact number of the early Christmas presents Microsoft will hand out, it's claimed to be plentiful and genuine Windows Phone developers in any of the 29 countries where Windows Marketplace for Mobile is available will be considered. Interested developers should reach out to Microsofties through any of the Windows Phone 7 developer channels to register their interest. Microsoft will determine each request on a case-by-case basis.
The devices Microsoft are seeding to developers will range from a number of undisclosed OEMs but are all similarly specced. Although the devices (and presumably OS) won't be of retail quality, the devices will be free so you can't complain.
Brandon also teased that the team also put a lot of focus on the packaging of these development kits which are standardized across devices and they're "very cool". I'm sure when these land in the hands of developers next month there will be no shortage of pictures.