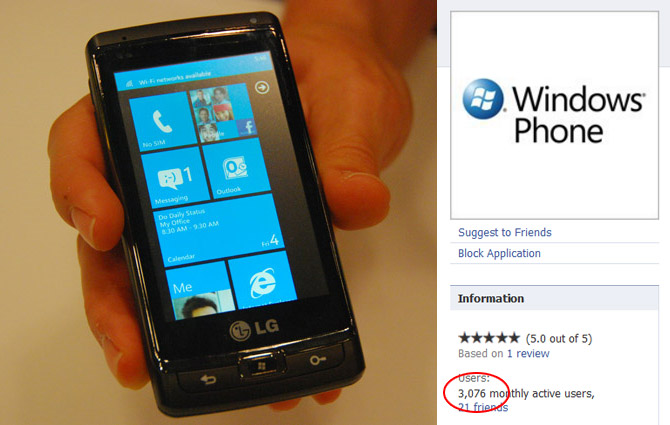 Although Microsoft has a long road ahead of them to catch up to the 59 million iPhones sold to date, the baby is taking its first steps. According to the Facebook application configured exclusively for Windows Phone 7 devices, Microsoft has now seeded 3,076 mobile phones into the hands of developers, Microsofties and a handful of US journalists (jealous).
Bear in mind the cost of this exercise to seed even more devices to developers and its employees entirely for free, Microsoft is already beginning to reap some of the reward as developers have begun demoing a reasonable amount of in-production WP7 applications and games.
As generic and rough honestly crap as some of them may be, there's definitely momentum and enthusiasm building amongst developers and that's exactly what Microsoft needs to compliment its otherwise impressive mobile OS. 3,000 down. 59 million to go.