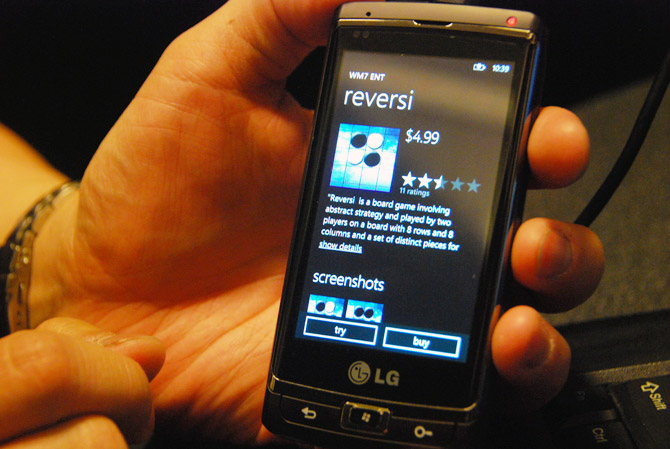 Windows Phone 7 might not launch with a catalog of applications the size of Apple's, but Microsoft is definitely going to one-up Apple and Google in terms of the application marketplace experience with a refreshingly friendly implementation of a trial-mode for applications for both end-users and developers.
In contrast to what has naturally evolved into a set of free and pro versions of apps in the Apple app store, Microsoft's solution simplifies the experience for users down to one application to download and run, and for developers, one application to submit to the marketplace and one codebase to support. A win-win situation for all.
To accomplish this, Microsoft has implemented a licensing system into the API that exposes to developers whether the user is trialing the application or has purchased it. Developers can determine the license with a single line of code not too far from "if (application.license = trial)" and adapt their application accordingly.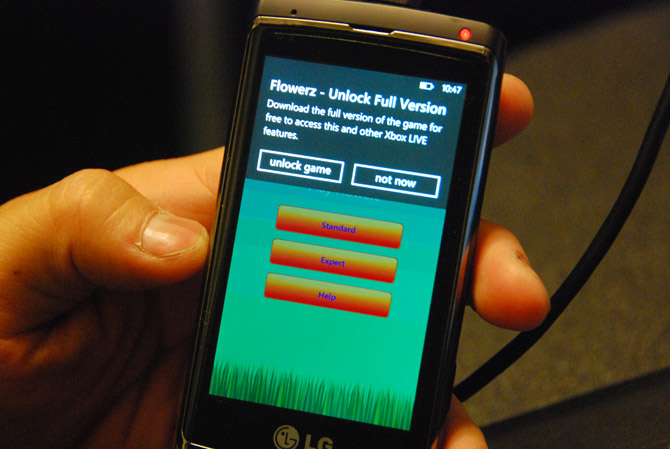 Microsoft is also giving developers free reign over what type of trial they want to do including but not limited to reduced functionality or timed trials. At the same time, developers can easily create up-sell opportunities inside their application and because it is just a change of license, users can receive instant gratification without downloading a new application.
Although the support for trials is not a requirement for WP7 applications, Microsoft is encouraging developers to take advantage of it to increase potential sales as it reduces risk for the end user. Considering all of the above, it would be silly not to take advantage of it.