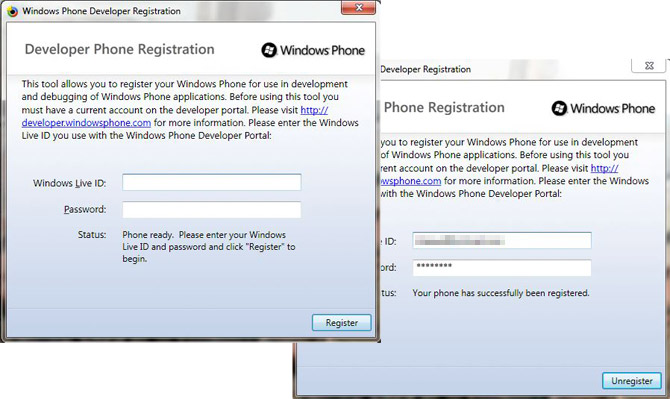 Today at the TechEd North America 2010 event Microsoft has confirmed Windows Phone 7 developers will be able to register a number of devices which unlocks the capability to side-load applications on to devices directly from development tools such Visual Studio or Expression Blend.
Initially, Microsoft will offer three device registrations per Marketplace account ($99 per year) tied a Windows Live ID. Developers who legitimately require more will be considered by Microsoft on a case-by-case basis.
The registration process which occurs on a PC with the phone connected involves a small application which asks for the Windows Live account the developer wishes to register the device on. The process simply flags that device in the cloud backend and does not change the phone ROM in any way.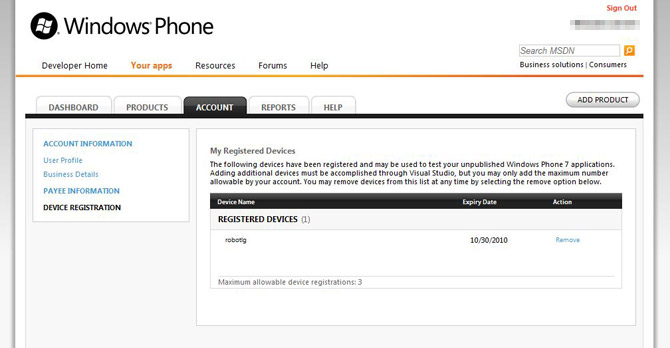 Once completed, developers can view through the Marketplace website which contains a listing of all their registered devices as well as removing the device registration.