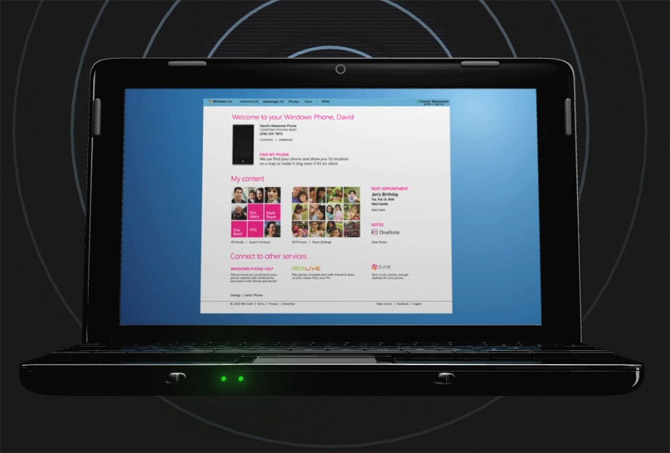 One of the last pieces of the Windows Phone 7 puzzle yet to be fully revealed in all its Metro glory, the Windows Live phone portal, has been teased once again in a recent promotional video on Microsoft.com.
Although this isn't the first time the screenshot has made a brief, blurry and low-resolution appearance; the first at Microsoft TechEd Australia 2010 a month ago, this video however does confirm the picture is of a web interface where features such as "Find my phone" and the ability to remotely organize photos and contacts can be accessed for free.
The video is embedded below and the screenshot appears at 0:49. Don't blink or you might miss it.
Update: Replaced image with higher resolution version thanks to "RoguePlanetoid".