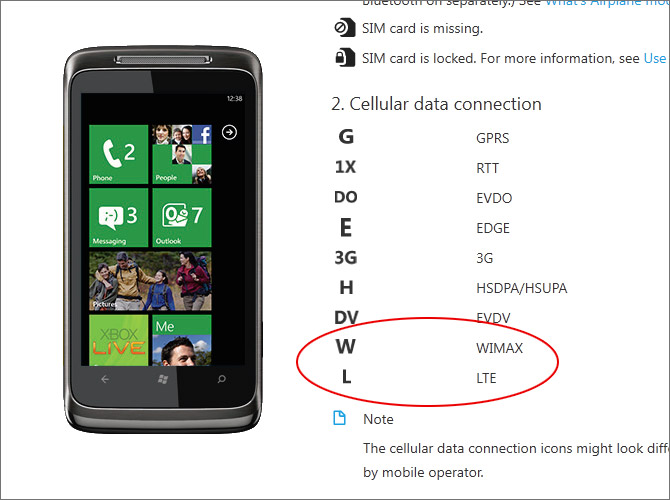 A page describing the various Windows Phone 7 status icons on the new Microsoft website recently discovered by Engadget reveals an interesting tidbit about the WP7 operating system, it already has support for both of the popular 4G cellular network standards – LTE (technically a 3.9G technology) and WiMAX.
Of course it's ultimately up to the OEMs to produce 4G-enabled WP7 devices (and carriers to sell them), but at least this gives some credibility to the earlier rumors of a LTE version of the Dell Lightning and a WiMAX version of an LG WP7 phone.
With native support for these next-generation standards in the v1 version of the OS suggests that we could see such devices sooner than later. Bring on the 100Mbit data rates I say.
Note: I will be attending the Microsoft/Telstra Windows Phone 7 press event on October 12 in Sydney.
Update: The page has since been edited and many of the icons removed. You can still see the original icons via Google Cache.