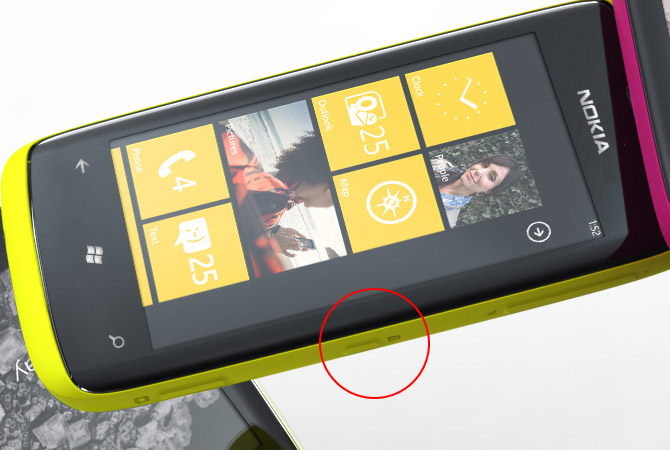 I may have miscommunicated the issue the first time around, but there is yet another interesting aspect of Nokia's concept Windows Phone 7 device. This time, an extra hardware button on the right side of the phone sits alongside the per-Microsoft-specified camera and volume buttons.
On its side, the button's icon appears to be a lock which would indicate this is a screen lock button. This of course would be in addition to the power button that already exists at the top of the device that all current Windows Phone 7 devices use to turn off and lock the screen.
Although this might be a welcomed featured to some, what worries me is that little things like this will have a butterfly effect on the Windows Phone 7 ecosystem in the long-term if the hardware and software diverge, like Android has. Having said that, fragmentation doesn't seem to affect market share but it will muddy the platform experience.
Of course I understand these images are concepts, but you would agree they're not sketches on the back of a napkin either. There's an attention to detail in these 3D models that takes it over the line of "a rough design". There's no reason not to believe this is what Nokia intends to manufacturer and apparently they have the power to do so.