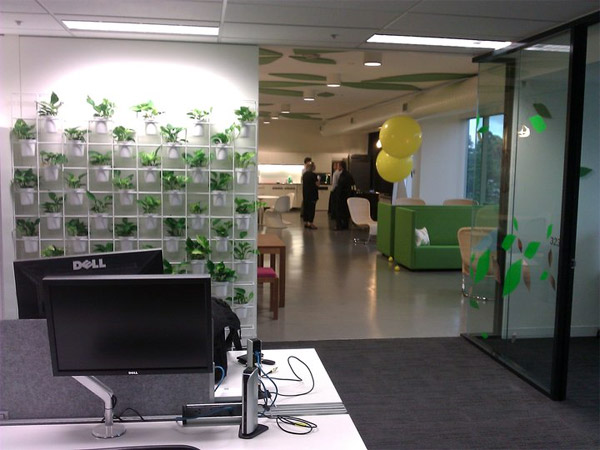 Microsoft Australia's head office in the suburb North Ryde of Sydney might not compare to the Redmond campus by size, but a recent renovation makes it probably one of the most stylistic Microsoft office anywhere in the world.
Thanks to a couple phone pictures courtesy of Deeps De Silva, Windows Product Marketing Manager, it appears the former cubicle-like layout has been completely replaced by an open-space format more commonly seen at trendy internet startups and Google. Although the renovations are still ongoing, "green leaves" seems to be the theme of the design, complete with what appears to be real tiny pot plants.
Check out all the pictures below.