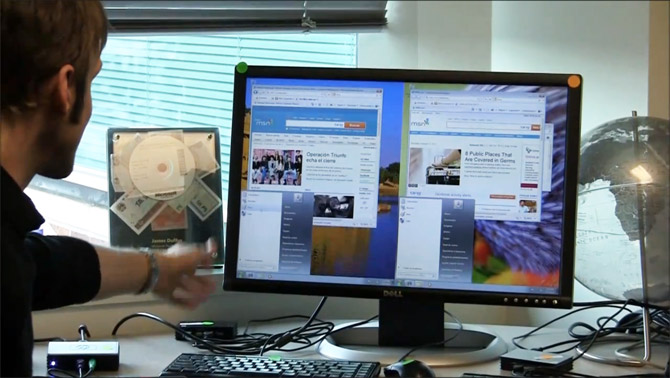 I think Windows MultiPoint Server is one of the most interesting small product groups at Microsoft right now. They have an innovative solution built on top of Windows Server that does a superb job at reducing the complexities of their technology with potentially huge implications for multiseat computing in the long term.
Exactly a year after their first release, the team just announced their new version, Windows MultiPoint Server 2011, was released to manufacturing today. The new release adds an array of management and collaboration features along with support for LAN-connected and traditional RDP clients, however one particular feature stands out from all the rest, "split screen".
What split screen enables is the ability to allow an additional user with their own keyboard and mice to share one screen with another user, side-by-side like in a game. Obviously this isn't an ideal way to use a PC, but it is a great way to make the most of available resources in an environment where the budget never seems to be enough.
Check out the demo of split screen at the BETT education trade show last month.