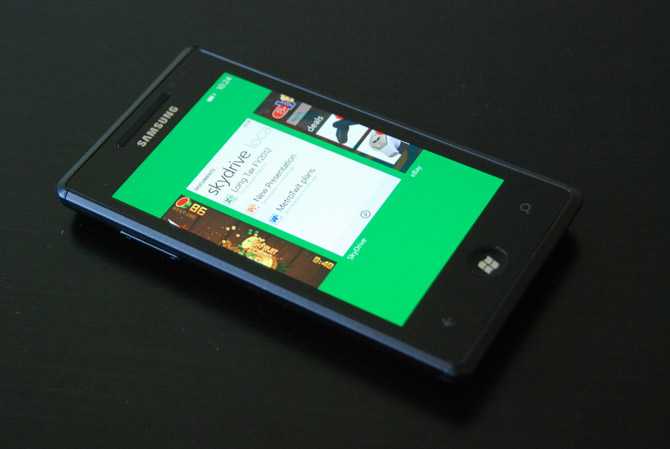 Inspired by the Windows Phone 7 "NoDo" update trick making the rounds this week, Chris Walsh and I have come up with a way to get something even better, an early in-development version of the Mango update. Read and act quickly before Microsoft wises up.
The hack, albeit extremely simple in retrospect, involves overriding the update server which the phone checks to a Microsoft staging server (-int) used for testing. It just so happens the current one is hosting build 7510, an early build of the upcoming Mango release.
Of course not all the features work correctly. For example, Internet Explorer 9 does not work at all. On the other hand, SkyDrive and multitasking appear to work flawlessly. It's also impossible to test the background download or audio services without any third-party app support.
The update is similar to the NoDo update so it will back up your phone allowing you to revert to NoDo if it's too unstable for you.
Without a further ado, the directions. Enjoy.
Edit your HOSTS file under "%WinDir%\System32\Drivers\ETC\hosts"
Add an entry "updateservices.windowsphone-int.com updateservices.windowsphone.com"
Download USAIP and connect to any US-based VPN (ex. USAIP L2TP California)
Use username "demo" and password "demo"
Connect your Windows Phone 7 to the PC and start Zune
Disable WiFi on the phone
Open "phone" settings on the phone
Manually search for an update within Zune
After a few seconds (~15 seconds) disable data connection on the phone
Enjoy the sweet juicy fruits of your labour