Moments ago, I tweeted that I noticed Microsoft's Security Essentials website got a redesign and it reminded me of a corporate pharmaceutical website.
With the help of Wikipedia, I came across the website for Novartis, the world's fifth pharmaceutical company by revenue. The similarities are uncanny. It turns out marketing drugs is not too different than anti-virus software.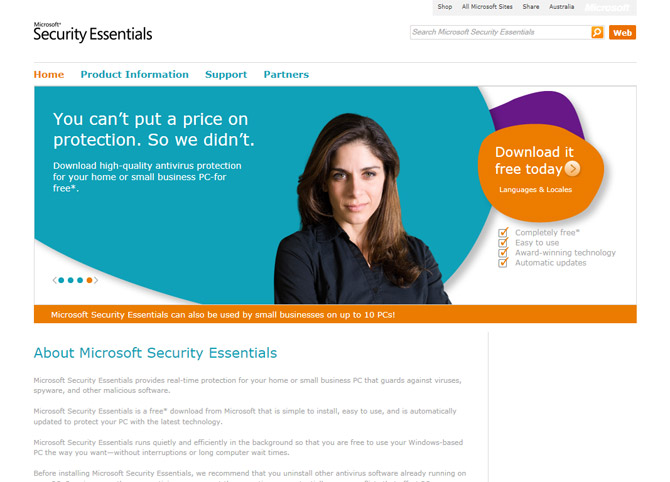 Come to think of it, maybe they should give out pill-shaped USB drives loaded with the MSE installer. That would be kind of cool.
Update: This is a light-hearted post, not to be taken seriously.