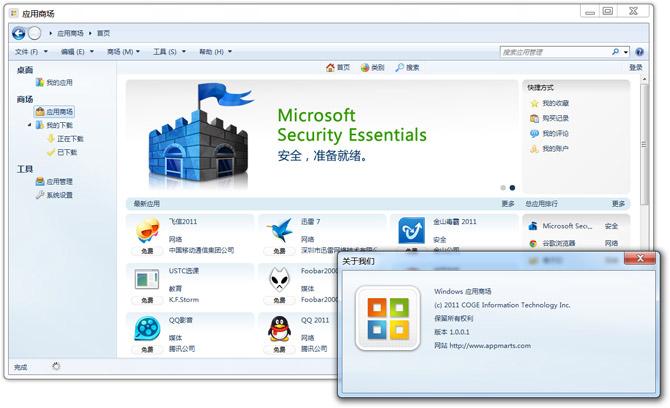 Origins of the alleged screenshots of the "Windows 8 App Store" has finally been unearthed.
It turns out they are of a third-party Chinese application downloader and manager available today called Appmarts. The English versions of the screenshots are likely to have been manipulated. Although the application similar in functionality is very real and usable, but it's not from Windows 8 nor Microsoft.
The "Windows Store" (the real name of the app store) is currently locked down to internal Microsoft servers and domain users, thus it won't be accessible in any leaked builds for the immediate future.
Whilst it's fun to watch the Windows 8 details leak from the sidelines, just be wary of the bulls.