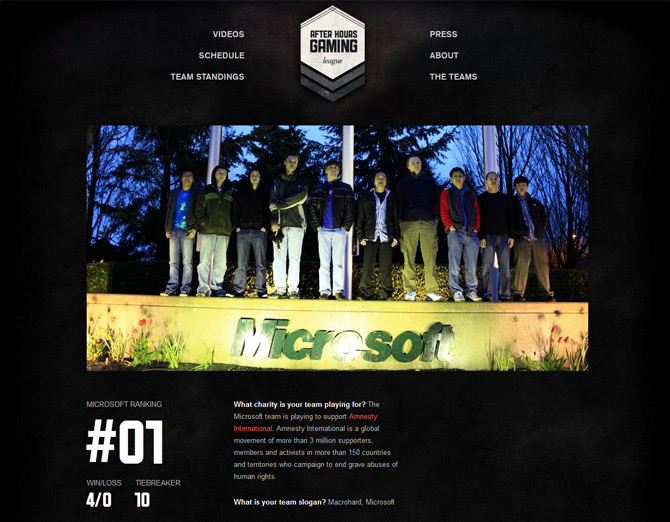 I knew that one day my two obsessions, Microsoft and Starcraft 2, would finally weave together. With the Starcraft 2 After Hours Gaming League, it has and the Microsoft team is competing surprisingly well against the likes of Facebook and Google.
Started earlier this month, the After Hours Gaming League is an eSports spin on the traditional inter-corporate sports competitions with a focus specifically on technology companies. In its first season, eight teams representing Amazon, Dropbox, Facebook, Google, Microsoft, Twitter, Yelp and Zynga have signed up to compete in Starcraft 2.
The Microsoft team is made up of ten employees including those who work on Windows, Internet Explorer, Bing and Windows Azure. So far they've competed against Google, Yelp, Zynga and Amazon with a flawless 4 wins to 0 losses to take the first place rank in the league. With just three matches to go, they are in pretty good shape to win their charity, Amnesty International, the $5,000 prize pool.
Even if you're slightly interested in watching people play games competitive, you can watch the week 4 (embedded below), week 3, week 2 and week 1 Microsoft matches respectively.
With a witty team slogan of "Macrohard, Microsoft", it's hard not to cheer for these guys.