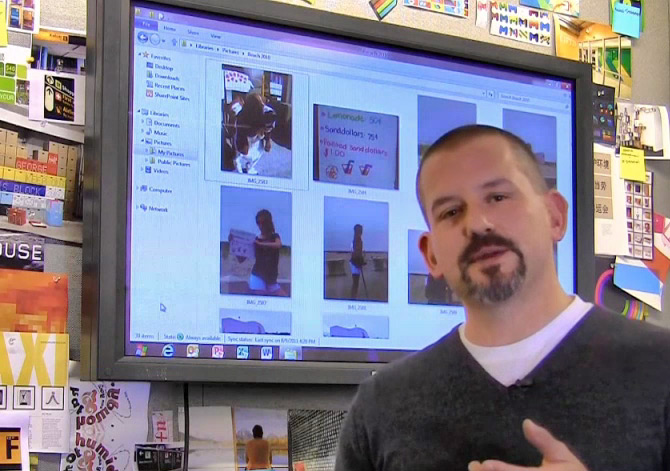 The flood gates of Windows 8 are slowly opening and the latest bit of news to trickle out of Microsoft's freshly pressed "Building Windows 8" blog is a brief look at some improved file management features. Although the accompanying video looks innocent enough, it does subtly reveal a few other tidbits about a potential Aero facelift.
The most obvious of which, as WinRumors has also noted, is the solid-shaded Windows flag in place of the Start button. Some suggests this button will launch the new tile-based Start experience which is reasonable considering the similarities to the Start button within the touch experience.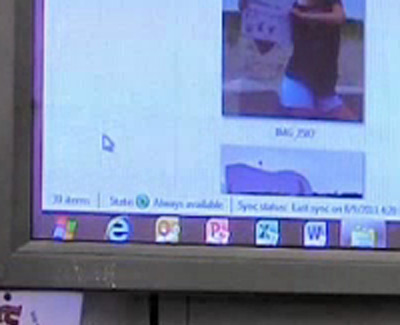 On closer inspection, the taskbar itself seems to blend completely to the background without obvious borders or shading.
Although the video resolution could be playing tricks, it's practical the new taskbar simply floats on top of the wallpaper with only a button surrounding active applications for a more minimalistic look.
Next, the Window chrome seems to have been reduced to just a drop shadow.
The glass edge encompassing the application seems to have been remove entirely, leaving what seems to be a drop shadow underneath the rectangular client area. I really hope this turns out to be the case since the chrome-less aesthetics on Mac OS X is much more appealing for modern applications.
Last but not least, Windows Explorer also displays a "syncing" status in the status bar. The icon and terminology "Always available" suggests this is an extension of the "Offline files" feature that already exists in Windows 7 and earlier, however it's prominence in the status bar confirms that syncing will be a much more common task in Windows 8.