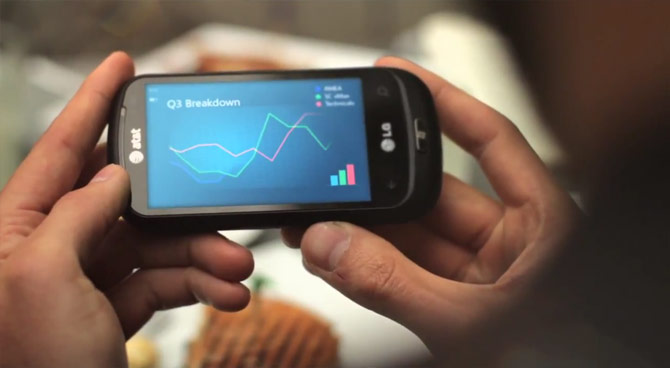 It feels like just the right amount of time since we've seen one of these feel-good promotional videos from Microsoft. The latest, called the "Microsoft Flexible Workstyle Ad", would easily take the trophy for the most products featured in a single video.
The cast of honors include several Windows 7 tablets and desktops, Windows Live SkyDrive, Lync Communicator, Microsoft RoundTable, Fujitsu Stylistic Q550 Slate, Office 2010 Broadcast Slideshow, LG Quantum Windows Phone 7, Samsung Focus and System Center 2010.
On a lighter note, it's kind of funny the only thing that stands out in the video as not realistic are the overwhelming lens flares.
Update: The video has since been removed by Microsoft, for reasons beyond me.