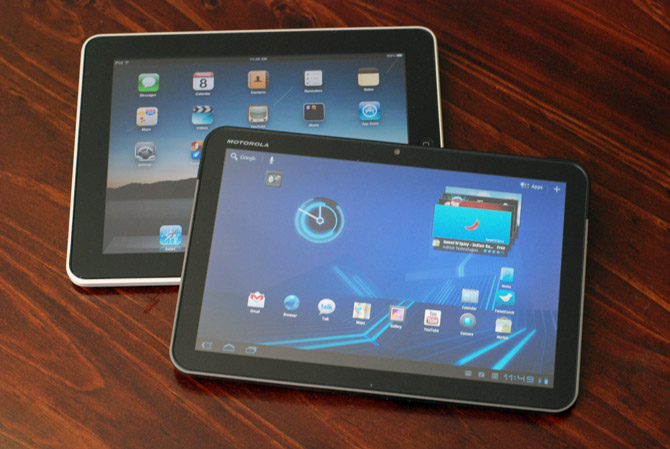 In a matter of days, Windows 8 will be unwrapped like a Christmas present in September. Unlike any Windows before it, a new touch-centric Start experience and the new application experiences it empowers is likely to take most of the spotlight.
Having owned a Toshiba Portege M400 Tablet PC, it's easy to see where Microsoft got right and wrong with the tablet endeavor almost a decade ago. No doubts from what little we've seen of Windows 8 so far from the D9 demo and recent MSDN blog posts, this time it's different and it's serious.
With the iPad well established in the market of tablet computing and Android Honeycomb tablets like the Motorola Xoom making a small splash, Windows 8 is going to face immense competition from day one. Having said that, there are still a number of unfulfilled opportunities that Windows 8 can take advantage of, assuming it can get the basics right.
Live tiles
The simple grid of icons in the iOS homescreen is almost an icon in itself, but it only provides the basic functionality to manage and launch applications. On the other hand, Honeycomb's homescreen allows for interactive widgets but the lack of consistency between them makes for a very jarring experience.
From what we've already seen of Windows 8, it will feature the same live tiles from Windows Phone 7. Live tiles can offer snippets of contextual information in a consistent format that can be updated without actually launching the application. Developers can also differentiate similar applications by exposing better live tiles.
Application diversity
Since Windows 8 is backwards compatible with Win32 applications, it will likely run the full suite of Windows applications that a large group of people and businesses depend on day-to-day. Although backwards compatibility has negative connotations, games, line-of-business and specialized applications are still important to a lot of people. iOS and Android mobile ports are useful, but sometimes you just need the full Photoshop, AutoCAD or Visual Studio experience.
Having an operating system on a single device that can cater to the best of both worlds independently means you only need one device instead of two to do both tablet computing and traditional PC computing.
Social integration
Only recently has Apple started building social integration into its core platform with iOS 5's native Twitter functionality. Google on the other hand has much more pervasive integration of its services (search, Gmail, Picasa, YouTube, Google+) in Android Honeycomb, but in most cases these are still per-application experiences.
There are hints that Windows 8 will feature the same deep social integration in Windows Phone 7 which already features Windows Live, Facebook, Twitter and LinkedIn. If Windows is able to surface friends, status updates and media universally in the operating system and make it easy to publish to social networks, it'll make keeping in touch with friends and family that much easier.
Peripherals support
One of the weakest aspects of the iOS is the ability to interface with other standard devices and external storage which has encouraged a diverse range of Apple-exclusive accessories. One such accessory, the iPad Camera Connection Kit should be a feature built into every device to make managing simple tasks like browsing and sharing photos much more accessible. I'm confident Windows 8 devices will have built-in SD card readers and the ability to manipulate content on them.
Assuming one can also simply plug in any USB keyboard and mouse to a Windows 8 slate, it will be a powerful capability to have a simple touch experience on the go and a productive typing experience at the desk with the same device and operating system.
Hardware diversity
Microsoft has proven with Windows Phone 7's chassis specifications that it can balance between consistency and differentiation in hardware. Should similar requirements exist for Windows 8 devices, it would make sense to see a range of PCs with specifications catered to different audiences such as variations in display sizes, screen technologies, speakers and battery life.
Since this is nowhere near an exhaustive list, it does highlight just a few aspects of Windows 8 that I think will have an advantage over iPad's iOS and Android Honeycomb. Whatever the case may be, it's going to be an interesting year for operating systems.