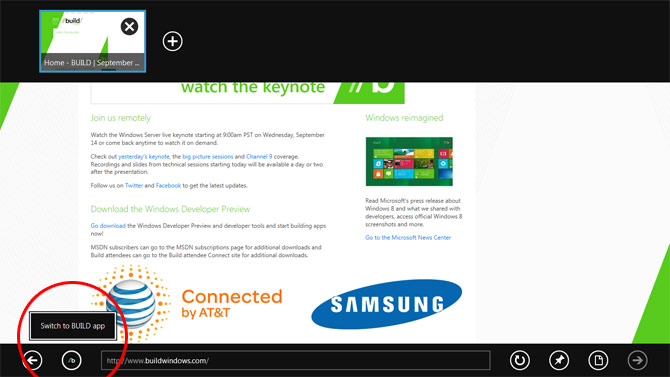 I just discovered this interesting feature of Windows 8 that allows websites to connect users with Metro-style applications.
The BUILD conference website uses a currently undocumented meta tag that changes the website's icon to a button in Internet Explorer. Clicking the button reveals a "Switch to BUILD app" button which seamlessly launches the BUILD app.
The META tags also seem to imply applications have the ability to hard-code their application ID which may match ones that exist in the Windows Store so users without the app installed can be taken to the listing directly. This would make application discovery for website-driven brands (ex. news sites) much easier.