In an age where most movie/TV scenes involving computer screen interactions are digitally manipulated beyond recognition of their real product counterparts, it's delightful to see the latest Microsoft "Family" campaign not just advertises, but also informs.
Behind each of the ads shown so far ("Epic Share", "Dog.PPT", "Their Wedding") is also a behind-the-scenes YouTube clip that acts as a tutorial to replicate the scenario step-by-step. First it shows what the software can do, then it teaches people on how to do it. Neat.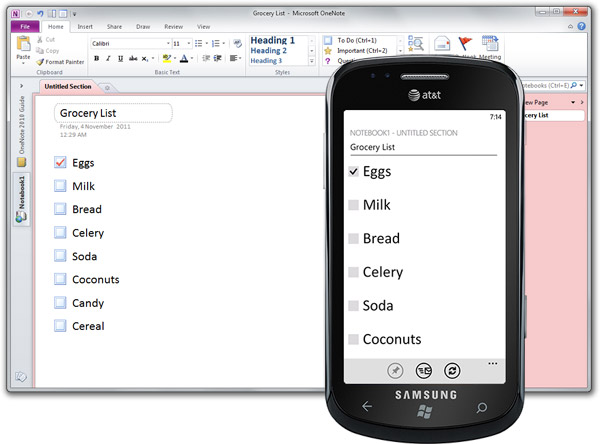 Upon seeing the latest "Keep Shopping" commercial, Rafael Rivera and I decided to put this to the test. Following the steps illustrated, we were able to replicate the same shopping list experience using OneNote Mobile and the desktop app, continents apart. Not only was the scenario reproducible but it's also practical to a lot of people, including enthusiasts like ourselves.
In light of this, maybe Microsoft would consider adding a "Do try this at home" message at the start of the ads because people should.