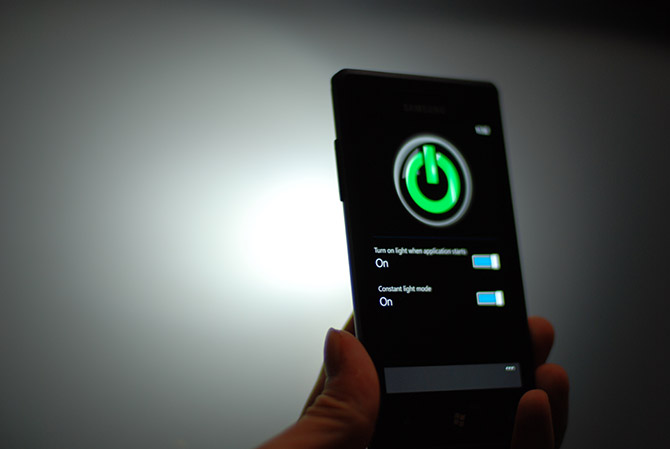 I came across this handy free Windows Phone 7 app over at xda-developers, "Flashlight-X" is one of the first real LED flashlight apps on the Windows Phone Marketplace. No flickering, no shutter focus, just an undisturbed stream of intense white light.
So how does it work? I asked Rafael Rivera to do some auditing for me and it turns out it doesn't use the popular but undesirable video camera activation trick. Instead, it uses System.Reflection to access an undocumented portion of the Mango camera APIs to activate just the LED lamp, skipping the code handling actual video recording.
I didn't know this was Marketplace-worthy, but it turns out so. I wonder what other API treasures lingers in uncharted territories.