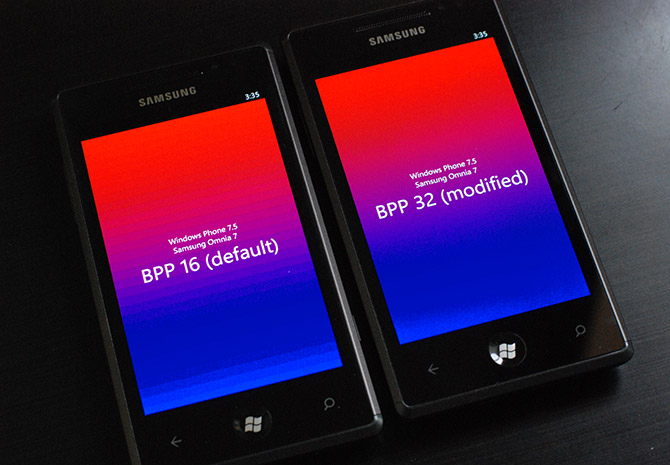 As a lover of pixels, I want to spread the word on the little known feature that Windows Phone 7.5 "Mango" introduced to fix color bandings in third party applications. Of course, there's a catch – it's opt-in for developers. Doh.
The magic attribute is BitsPerPixel="32" inside the App tag of WMAppManifest.xml.
On the Samsung Omnia 7, this attribute appears to enable a noise-based dithering algorithms that is applied to both brush and image resources. Since many Windows Phone apps are scarred by ugly bandings, I encourage all developers to apply and deploy this fix to their apps. The exception being video applications which get opt-in automatically.
Developers, make your Windows Phone applications beautiful. Join the fight against banding.