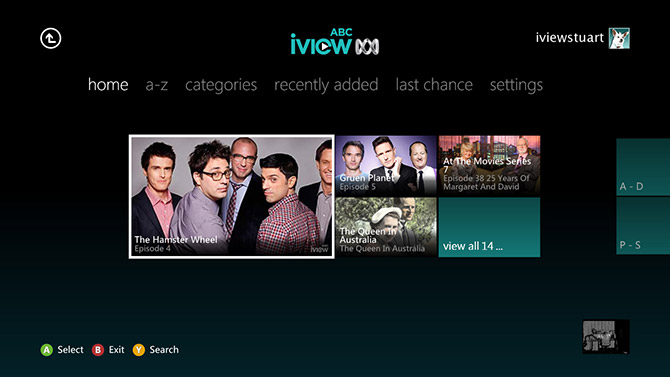 Microsoft is hailing today's XBOX dashboard update as "the next generation of TV entertainment". They might not be first, Google beat them to it a year ago, but they're certainly right and have a much bigger influence over how people interact with their TVs and media.
Apps on XBOX 360 has been in the works for many years now and Silverlight has been long rumored to be the development framework of choice. Although the announcement of the "Metro" dashboard update at E3 2011 finally cemented the idea in stone with a dedicated "apps" category, it's actually not the first time Silverlight is on the XBOX.
Before today, many of the interactive ads delivered through the dashboard were already powered by Silverlight. Even though Microsoft has not publically revealed the specifics of the framework that powers XBOX apps, rumors hint at a branch off Silverlight, much like Windows Phone.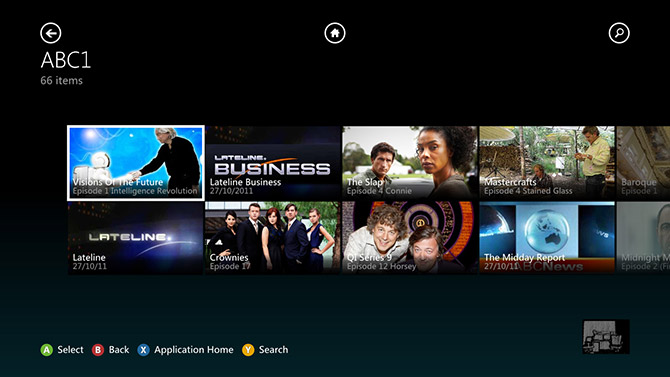 It's obvious the first wave of apps (ex. ABC Australia's iView above) in the coming months are all video-oriented from content partners like TV networks and online video sharing sites, but there's nothing to say that will be the limit. A public SDK for third-party developers is not to be a question of if, but when.
Who's to say there can't be a Flickr app for browsing gorgeous photos, educational apps for kids, communication apps like Skype and even Kinect-enabled apps like those shown in "The Kinect Effect" ad.
No doubts Apple have similar visions for the app-ification of the TV and Google acting on this with a flawed first attempt, but Microsoft has one huge advantage none of those companies do, 57.6 million devices hooked up to a TV and at least 35 million internet-connected – they don't have to sell any new hardware.
Downloading a virtual log fire app on the XBOX can't be that far away.