In contrast to the ever-so-slight tweak of angle on the Microsoft logo late last year, Daniel C. Young, a graphics designer at the Art Center College of Design has imagined what a much more radical Microsoft rebranding could look like.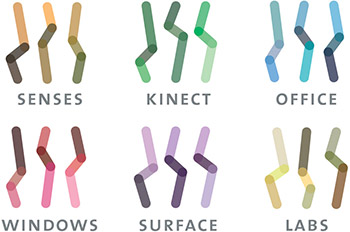 Although the project appears to be entirely speculative. Unlike the recent HP rebranding exercise which was actually commissioned by HP but not executed upon, this is just Daniel playing with an idea, an interesting one at that – an logo and colors generated purely by algorithms.
Microsoft's focus and leadership on natural user interfaces seems to be the main source of inspiration for his concept as he explain,
Generative logo and transmedia campaign for Microsoft Reimagined, a creative vision for Microsoft to lead innovation in natural user interface (NUI) computing through research and open collaboration with the art, science, and design communities. The identity system can generate infinite variations and unique color palettes for each of Microsoft's product line.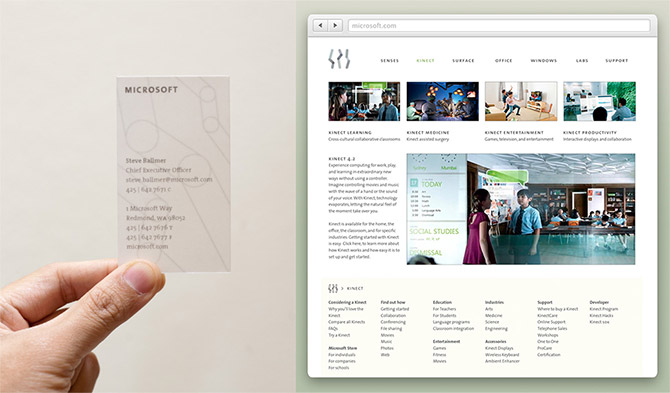 Daniel's portfolio contains a range of mockups demonstrating the applications of the concept in both print and digital. There's even a nice website mockup of a Kinect information page. For a design concept, this is quite comprehensive and quality work.
No doubts there are many practical issues with this idea, notably it's generative nature leads to a very ambiguous logo without the wordmark, but it's worth admiring the effort to think outside the box. Due to the tangible and intangible costs of rebranding for modern corporations, it's unlikely Microsoft will ever change as radical as this which makes it more fun to dream.