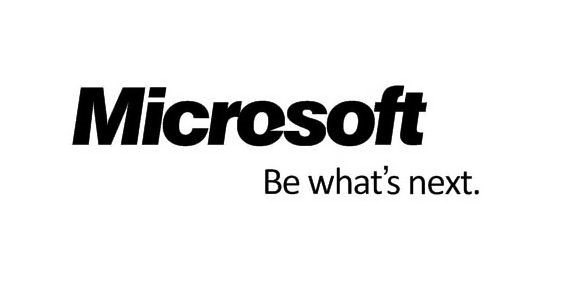 After it made its blurrycam debut from an internal employee-only event less than half a year ago, the new Microsoft corporate tagline "Be what's next" is now in the final stages of brand christening as an updated wordmark was just filed to the trademark office earlier this week.
Although Microsoft spokespeople has already confirmed the legitimacy of the tagline shortly after it was leaked, it hasn't made much of an appearance since. Speaking of which, even Microsoft's current tagline "your potential, our passion" has faded from the public eyes over the years. The last time I recall it appeared anywhere was in the series of "We see" TV ads Microsoft aired years ago.
With the new year quickly approaching, I hope we'll see much more of the tagline if not a broader brand refresh in 2011.
P.S. The font of the new tagline doesn't seem to use Segoe but is Helvetica Franklin Gothic like the rest of the Microsoft logo itself.
Update: Twitter user @JaycobC also notes that the new Microsoft logo is actually less slanted than the current one. With some CSI-like forensics analysis, I can confirm this is indeed the case.