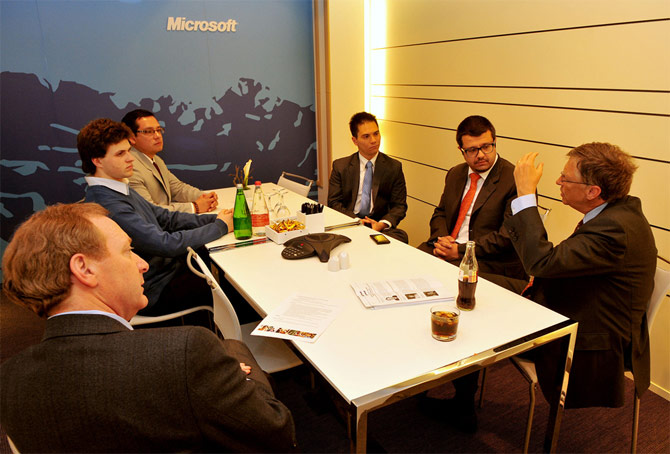 Even though winning the Imagine Cup 2008 worldwide finals was already a life changing experience for me, I only wish something like this had existed back then. No doubts it would have had a big effect on taking ideas to market.
Today at the World Economic Forums in Davos, Microsoft announced the first ever four winning teams of the the Imagine Cup Grants program introduced just last year. The program "is one way Microsoft is helping to create tangible connections between young people and job, career and life opportunities that will help them succeed".
The student teams: Team Apptenders of Croatia, Team Falcon Dev of Ecuador, Team OaSys of Jordan, and Team Lifelens of United States each received $75,000 in grants as well as a combination of software resources and ongoing assistance to help transform their projects into a startup.
This grants program is very much the replacement for the Innovation Accelerator program which I participated in 2009. The goal of that program was to educate and coach us on the different paths to take the next steps. No doubts the contents of that week was extremely valuable and insightful, but the economic slump of 2009 wasn't the best timing for investment funding.
Now, Microsoft has said it will commit $3 million over a three year period through this grant which is a mind-blowing opportunity for any aspiring entrepreneurs. Of course with the 2012 worldwide finals to be hosted in Sydney, Australia in a couple months, I can't help encourage any eligible students to participate.