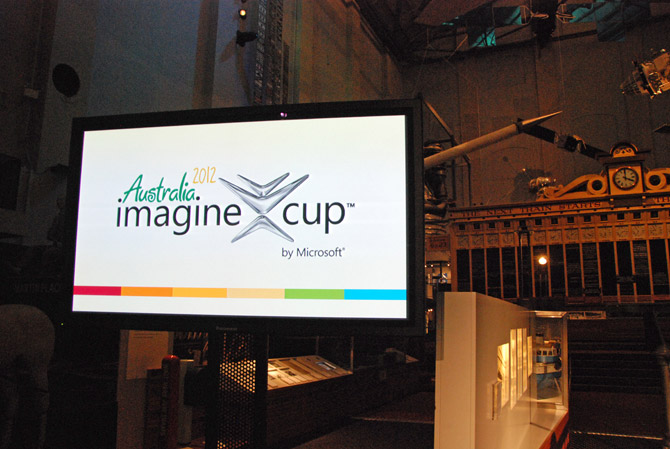 As a country with it's fair share of inventions, it's fitting Microsoft's annual worldwide student technology competition, the "Imagine Cup", is going leave it's mark in down under next year as Microsoft Australia announced today it had won the bid to host the 2012 competition finals in Sydney.
At a press event in the Powerhouse Museum, fitting as a celebration of innovation, Microsoft Australia made the announcement with the support of many notable Australians including Peter Garrett, Minister for Education; Jessica Watson, the youngest person to sail around the world solo; Fiona Wood, inventor of spray on skin.
As a previous first-prize winner in the software design category, believe me when I say the competition is a much bigger deal than it might appear from the outside. With more than 325,000 registered competitors representing 100 countries in 2010, competing for just a little under $250,000 of prize money in the handful of categories, it's a unique and life changing experience for technology students.
If the scale and intensity of the competition wasn't enough, Microsoft spices it up with a new location every year. Chronologically, the competition has been held in Barcelona, Sao Pauolo, Yokohama, Delhi, Seoul, Paris, Cario and Warsaw. In a couple months, 2011's finals will be held in New York City.
For Imagine Cup's 10th anniversary, it will come to the majestic harbor city of Sydney, just before the end of the world. Below is a quick promo video for Imagine Cup 2012, which may or may not feature yours truly.