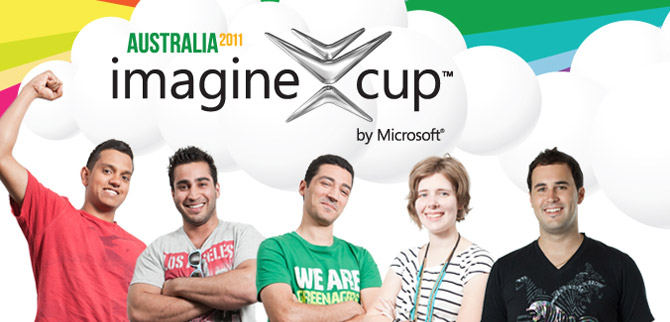 Some of you might know I was part of the Australian team in 2008 taking out first prize in the Microsoft Imagine Cup student software design competition. Well, it's that time of the year again where local competitions are happening all around the world and this Thursday (5th of May) in Sydney is the Australian finals and you're all invited.
From 3.45pm at the science and design Powerhouse Museum, five Australian finalist university teams will compete for the first prize to also participate at the worldwide finals in New York City early July. Each team will make a 20 minute presentation and 10 minutes of Q&A, with the winners announced at 7pm and a short celebration party afterwards with drinks.
If you don't have anything planned Thursday afternoon, register to attend the free event here. There's also door prizes up for grabs including XBOX 360 Kinect bundles and games. I'll be there.