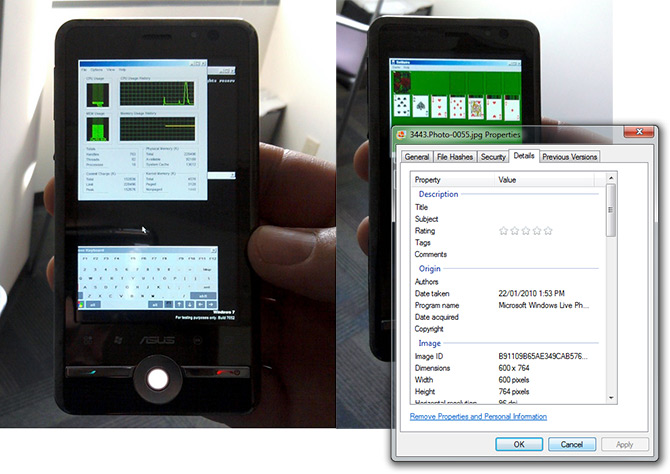 Turns out Microsoft has been working on Windows on ARM for a while, quite a while in fact.
In Steven Sinofsky's thesis of Windows on ARM (generically dubbed WOA) published on the Building Windows 8 blog today, two photographs of an early development build of Windows running on prototype ARM hardware dates the effort to as far back as 22 January 2010, almost a week before iPad's announcement on the 27th.
Although Microsoft waited almost a year later to reveal WOA for the first time in public at a CES 2011 press conference, it's now clear Microsoft too had future bets on an ARM-based ecosystem even before the iPad began selling and ARM took the spotlight for tablet devices.
As one might gather from Steven's insight into the ARM development process, it became a lot more complicated to optimize the Windows experience on ARM than just porting all the code from one architecture than another. I think the dated photographs also reaffirm just how big of an investment this has been already with two years of development already in the bag.
Although no one can deny the influence the iPad has had and continues to have on Windows, Windows 8 is looking to level the playing field on ARM hardware with a vengeance. It's safe to say WOA is not a knee-jerk reaction to the iPad, but a strategic move planned much earlier. But of course like most things Microsoft, with a longer lead time to market.