So there you have it, the Windows 8 logo. I was wrong about it being a fake. It's very much a real, thing. I'm just going to quote from the popular and respected "Brand New" corporate identities blog which I wholeheartedly agree with.
With Windows Like These Who Needs Enemies?

…(Segoe) works best as a user interface ingredient but as the typography on a logo, it's extremely underwhelming — pair it with the worst rendition yet of the Windows window and you have a real loser. I'm not saying the previous Windows icons were good, but they had enough abstraction (and gradients and shadows and highlights) to at least look techie and Microsoft-ey, but this "minimal" approach looks like, well, a window. A window in a $400-a-month studio apartment rental with beige carpeting and plastic drapes. Moving away from the more flag-like icon seems like abandoning two decades of equity — crappy equity, but equity nonetheless.
Since I know it's unreasonable to suggest going back to the drawing board (although not impossible), here are some minor tweaks I would suggest to make it a little easier to swallow.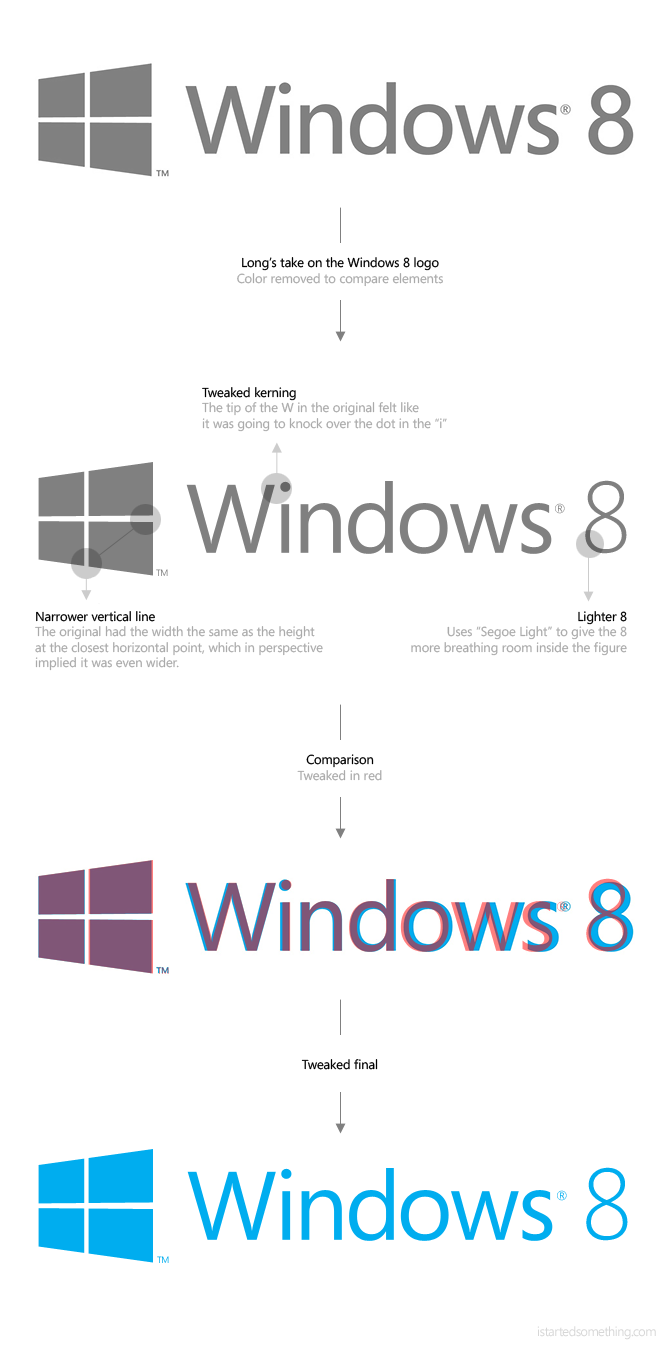 Update: The design studio behind the new logo Pentagram posted a video showing the logo being animated. I must admit in animation, it does further drive the message of "motion", but I have to wonder how applicable it is to common uses like the keyboard/hardware button and bitmap graphics on screen.
Windows 8 Transparency from Pentagram on Vimeo.
They also note the "crossbar" is actually not in perspective on purpose, which is an interesting design choice as it would mean the logo doesn't scale at all, but has to be re-rendered for every size.
The perspective drawing is based on classical perspective drawing, not computerized perspective. The cross bar stays the same size no matter the height of the logo, which means it has to be redrawn for each time it increases in size, like classic typography.
The crossbar posted on their site actually differs to the one posted by Microsoft which leads me to believe they are already running into the scaling issues already. Will the real Windows 8 logo please stand up.