I think it's fair to say opinion is still divided on the new Windows 8 logo, or at least Microsoft's version. As I briefly noted in an update to my original post, it turns out the logo the prestigious design studio Pentagram proposed to Microsoft is actually different enough that I think it warrants some extra attention.
As they say, design is in the details.
The issue in question comes to light from the Pentagram website where they exhibit and explain their work with Microsoft on redesigning the Windows logo. One paragraph in particular highlights one of the fundamental features of their proposal, perspective.
The perspective drawing is based on classical perspective drawing, not computerized perspective. The cross bar stays the same size no matter the height of the logo, which means it has to be redrawn for each time it increases in size, like classic typography.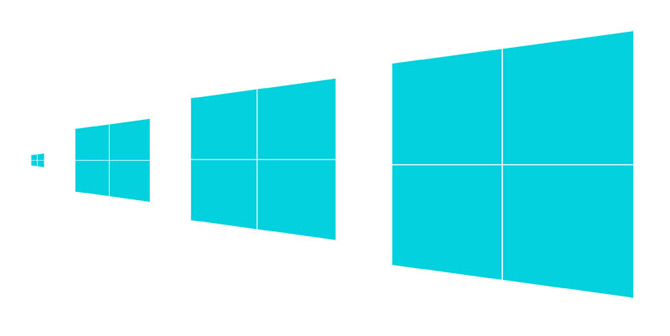 Even though the crossbars are just a line, the end result is a logo that is unique at different "sizes". In retrospect, this is actually quite an interesting and thoughtful design choice that demonstrates extra attention to detail to an otherwise simple shape.
"Now why does this matter" I hear you ask. This matter because the logo Microsoft has shown off and since trademarked on the 17th of February 2012 does not inherit this feature as the trademark and following example illustrate.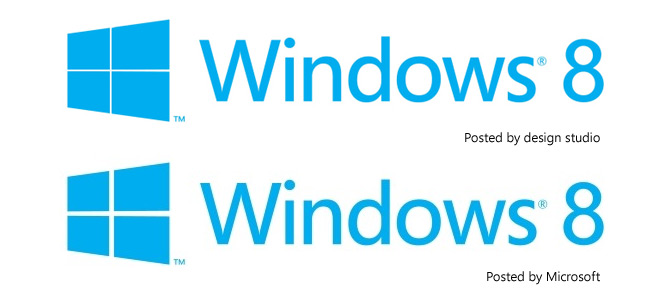 To be completely anal-retentive, Pentagram's design is a single trapezoid (trapezium) overlaid with a fixed-size crossbar, whereas Microsoft's design is four trapezoids arranged in a two-by-two grid. There's scale and perspective in Microsoft's crossbar when there shouldn't be.
Even if you disregard the difference in principle, the logo will look very different when applied to the all the various print and online materials when Windows 8 is released.
I don't expect Microsoft to pull a GAP in their rebranding exercise and go back to the drawing board – it seems like they are already committed down this path. But I hope they'll come to accept the one aesthetically-witty aspect of Pentagram's proposal to heart. After all, they're the experts Microsoft probably paid millions for.