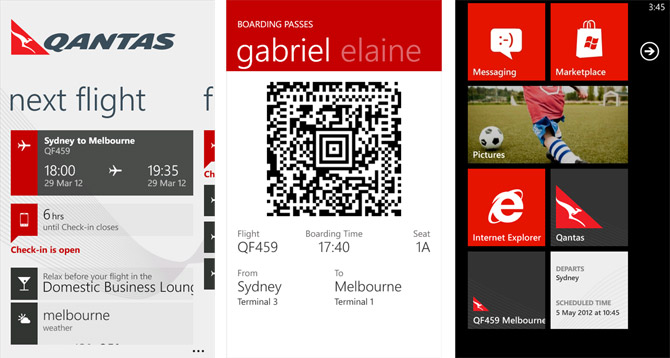 Almost exactly a year after it was originally announced at Microsoft's MIX11 conference, the Qantas airlines WP7 app is finally available.
Sent in by an anonymous tipster, the app is still private (not yet discoverable) but is downloadable through a direct link.
Since its original debut, the design has had a fresh coat of paint, aligning it with the updated Qantas styling.
Even though the app has some pretty useful such as a push live tile for individual flight updates, mobile checkins and mobile boarding pass, the app won't be too useful for anyone who don't have a booking or frequent flyer membership as there's no flight search functionality.
Overall, Qantas should be applauded for shipping a pretty functional and polished app joining a small list of airlines who now have a native WP7 app.