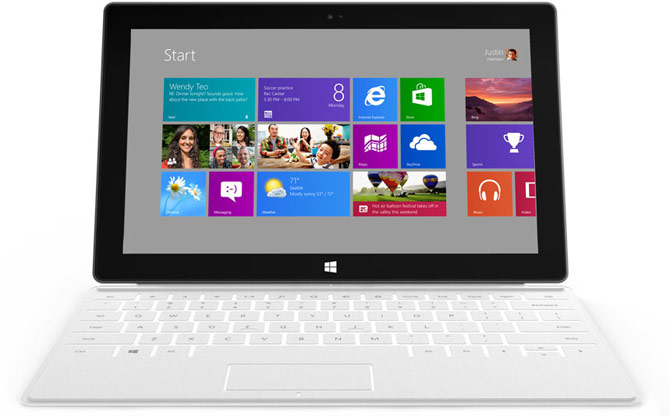 At Microsoft's BUILD 2011 conference late last year, I had an impromptu discussion with a Microsoft employee who knew a thing or two behind the scenes building Windows PCs. It turns out there's more things that go wrong than meets the eye, often at Microsoft's expense.
With today's announcement of the Surface, hopefully Microsoft won't have to put up with that for much longer. Microsoft will finally have the chance to enforce the quality control they've yearned for.
It should be no secret PC and device OEMs have been toying with product quality for their own cost purposes, and Microsoft along with end-users getting the short end of the stick.
The most recent documented example of this is the memory chip that Samsung changed without notice in the Focus Windows Phone which resulted in a delayed Mango update.
In the Windows PC space, quality control is the silent killer across individual hardware components and even drivers. According to the individual I spoke to, Microsoft has been frustratingly aware of quality assurance issues. And there was little Microsoft could do. They were at the mercy of their own ecosystem which has let them down over and over again.
The Samsung BUILD Windows 8 slates are another great example. Out of the 5 I've personally handled, 3 had major hardware issues. In one, the WiFi chip would fail every ~5 minutes. In another, the screen is loose from the bevel. Last but not least, the screen would randomly register ghost touches. Yes, I may have received "a bad batch", but the fact they even left the factory floor is unacceptable.
With the Surface, Microsoft is in control. If the attention to detail on aesthetics, engineering and functionality so far is any indication, then Microsoft has a good chance to make sure every device that it puts in customers' hands is going to be as reliable as an iPad.
That includes ensuring hardware errors are within acceptable limits, having reliable and performant drivers/firmware (& updates) to ensure the hardware performs at specification, and not burdening the out-of-box experience with marketing bloat-ware.
Even though Microsoft has not revealed who will actually manufacturer the Surface (it might even be spread across multiple vendors like the XBOX 360), I sincerely hope the Microsoft employee I spoke to will hold them to much higher standards than what has been allowed to slip by in the past.
If nothing else, they seem to have done a pretty good job at controlling the quality of magnesium so far.