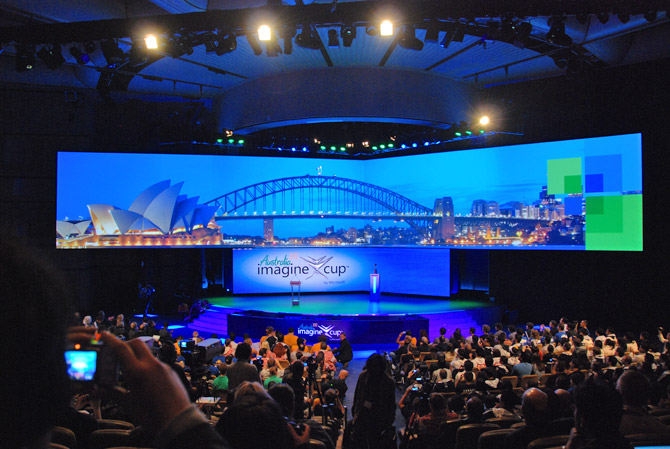 Tonight, inside the Sydney Convention Centre at the heart of Sydney's Darling Harbour, Microsoft's annual Imagine Cup worldwide finals kicked off with the official opening ceremony. As a past worldwide winner at the 2008 Paris event, this event brings back a lot of fun memories and it's great to see the event stronger than ever.
This year marks the 10th year of the competition which invites students all around the world to a competition where "technology intersects global problems", as described by Dan'l Lewin, corporate VP for Strategic and Emerging Business Development at Microsoft.
Over 350 students in teams from around 75 countries are here in Australia to compete for an array of categories and prizes, including but not limited to the prestigious software design category which the winners will receive $20,000 in cash from the pool over $175,000 in total prizes.
At the opening ceremony, Microsoft will also randomly picked four student teams from Tunisia, Belgium, Bosnia and South Korea to go to their annual developer conference (presumably BUILD 2012), all expenses paid for.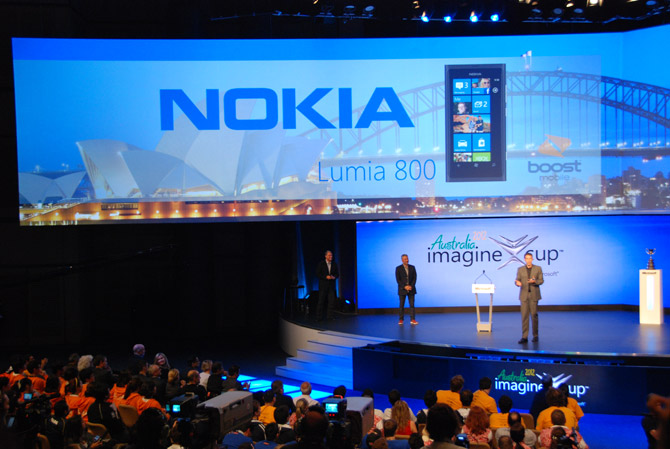 Nokia, who is a platinum sponsor of the event also announced tonight they will be providing each participating student a free Nokia Lumia 800. All finalists will also receive a special certificate signed by Bill Gates and Steve Ballmer (we didn't have this in 2008).
The competition will span over the next 4 days where teams will present up to three times to three sets of judges who will score their projects on problem definition, solution innovation, technical and design implementation, business viability and presentation.
New to this year's competition is a demo portion to prove the project's tangibility with real functionality. I think this is a good addition that should help separate the projects that claim to work and projects that actually work – rewarding teams that put in the extra work.
To give students a breather during the competition, Microsoft Australia have also gone the extra mile to organize some fun cultural events to give visiting students a taste of Australia, including but not limited to the opportunity to climb the Sydney Harbour Bridge, sponsored by Internet Explorer.
I look forward to the winning teams and their projects who will be announced next Tuesday evening. Good luck to all.