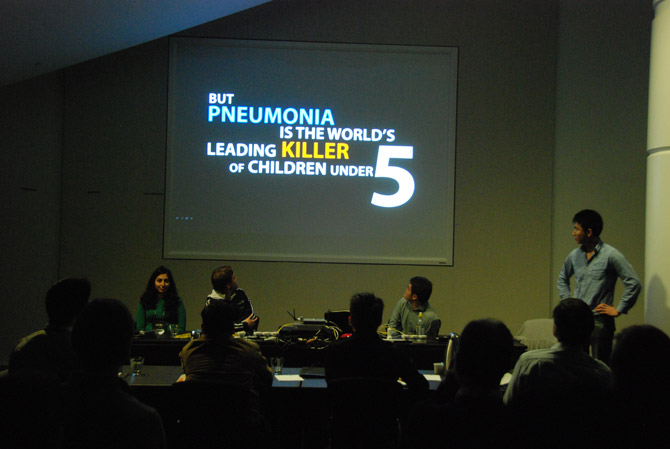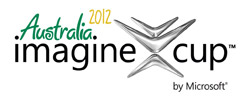 With it's home base advantage, the Australian team is a hot contender at Microsoft's Imagine Cup 2012 worldwide finals in Sydney, trying to decrease the number one cause of childhood deaths with a Windows Phone-powered health solution.
This afternoon team Stethocloud presented their first presentation to a packed room of judges and supporters, including but not limited to many of Microsoft Australia's developer evangelism team and Pip Marlow, Managing Director of Microsoft Australia.
Their 30-minute presentation was very similar to their Australian finals presentation which I saw a few months ago. The problem they are tackling is pneumonia, which kills nearly 2 million children due to a lack of early detection. Many of the affected are in developing countries.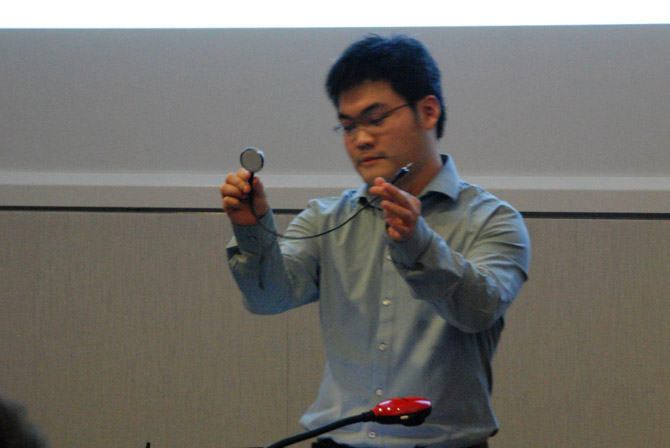 Their solution is centred around a custom "stethomic" stethoscope they built that plugs straight into an ubiquitous 3.5mm audio jack of most phones. Even with all the custom cabling, microphone and filtering they do, they predict these devices will only cost $15-25 to manufacturer at scale.
To complement the hardware, they demoed a Windows Phone client that takes the breathing sounds generated by the stethomic and converts it into a digital audio file that gets sent to a Windows Azure-powered cloud service for analysis and diagnosis.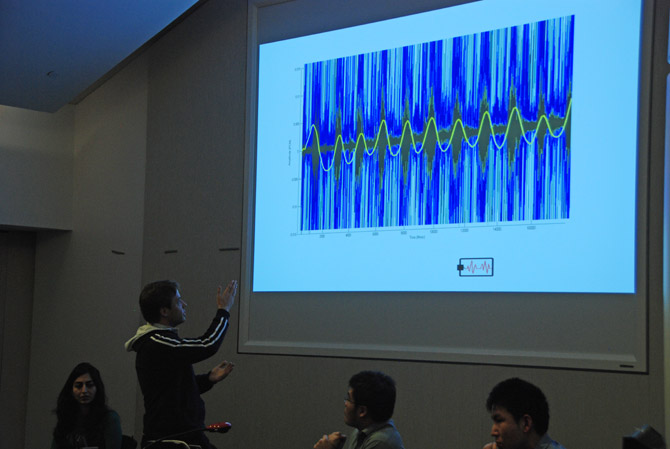 Running custom audio algorithms on Windows Azure that strips away unwanted background noise, they are then able to detect and count individual breaths. By cross-referencing the official health handbook for diagnosing childhood pneumonia, they are able to accurately identify in seconds whether a patient has it or not.
Even in developed countries, trained healthcare professionals have trouble accurately diagnosing pneumonia. Their solution, the combination of hardware, phone software and cloud service allows for reliable, cheap and untrained diagnosis of pneumonia where early detection is essential for successful treatment.
To address the needs of developing countries without 3G data services, the team also has a Java J2ME port of their solution to run on even basic Nokia phones. Of course the advantage of the smartphone & cloud-powered solution is the "big data" that accumulates over time, leading to continuously improved diagnosis.
The team, who some are actual medical students, are currently seeking a clinical trial at the Royal Melbourne Children's Hospital. Once successful, they hope to prove the technology by demonstrating its effectiveness on real patients.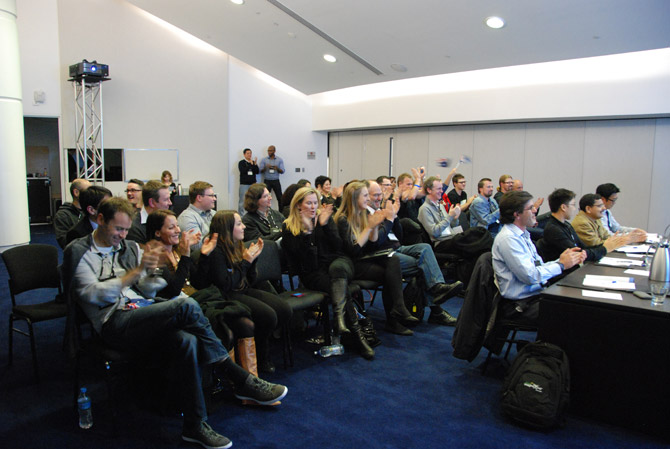 The Australian team is just one of the dozen teams at this year's Imagine Cup finals that seems to have a project related to healthcare or disabilities and a solution integrating either Windows Phone or Kinect. Naturally saving or enriching people's lives makes for a compelling presentation.
The cool thing is even if this teams doesn't win, their technology has shown to have considerable potential impact and benefit for a large number of people in developing countries. Their "stethomic" product alone has wider applications in detecting respiration-related issues.
You can find more photos of their presentation on my Flickr here.
Update: Unfortunately Team Australia did not advance into the finals of the Imagine Cup 2012 world finals.