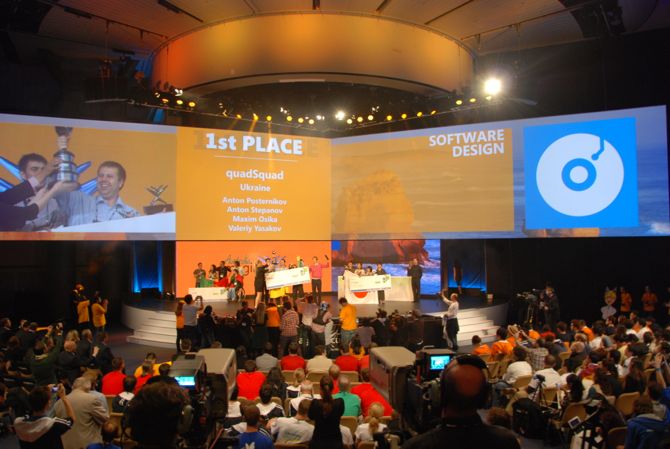 Team Quad Squad from Ukraine has just won the $25,000 grand prize of the worldwide software design finals at the 10th anniversary of Microsoft's Imagine Cup 2012 competition held in Sydney of Australia.
Their project is a completely custom-designed-and-made sensory glove that translates sign language into speech by detection motion, finger flexes among many other variables. Using Bluetooth, it connects the glove to a Windows Mobile device which produces a synthesised voice.
Also at the "World Festival" ceremony this evening in Darling Harbour, during an Oprah moment by Microsoft's Walid Abu-Hadba, the kind hosts announced they will be giving over 350 students of the Imagine Cup 2012 worldwide finals a free Windows 8 PC devices after general availability (subject to regional availability).
Team Portugal (wi-Go) and team Japan (Coccolo) were awarded the second and third prizes respectively in the software design category. Collectively these guys are the best of around 75 country teams who pitched their projects to judges this last weekend.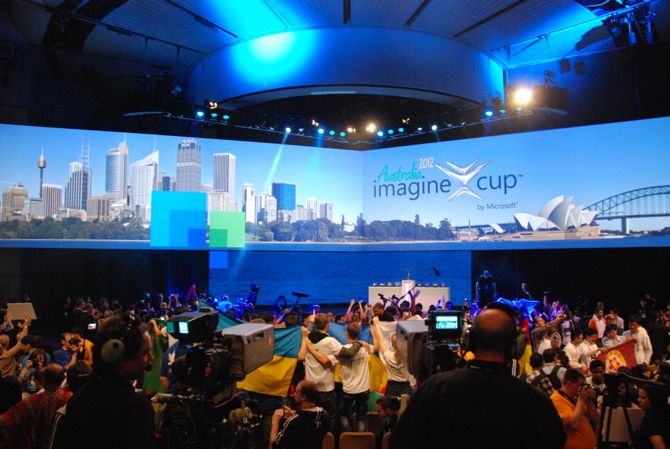 Beyond the software design category, team Drexel Dragons from United States also took out the Windows Phone game design grand prize. Still in gaming, team TANG Thai from Thailand won the Xbox/Windows game design first prize.
New to this year, the Coca-Cola environmental sustainability award goes to Team Greenway of Germany – a traffic management and reduction system. And the Coca-Cola health awareness award was won by Team Italy with their 5thElement project which enabled Kinect for autistic children to improve involvement and learning experiences during the therapy.
Various other challenge (IT, Windows Azure, Windows Phone, Kinect Fun Labs, People's Choice, Windows Metro Style App) awards were also given out and you can find the full list on the Imagine Cup winners announcement.