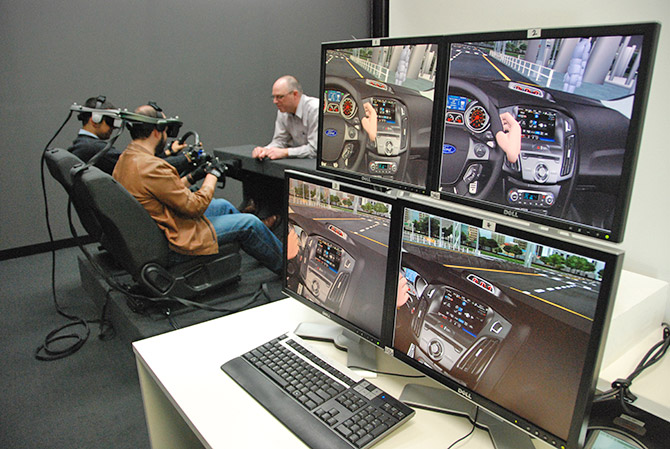 The same technology used to make the Gollum come alive in Lord of the Rings is now also available to the designers at Ford's refurbished Asia Pacific and Africa Design Centre in Melbourne Australia.
Formally reopened a few weeks ago, the new Design Centre onsite at the Ford Australia Broadmeadows manufacturing plant is just one of three such facilities in the world alongside US and Germany.
Among the number of new technologies introduced with the upgrade is a 4K-resolution projection wall for life-size and interactive 3D rendering of upcoming car models. But the key attraction is the Virtual Reality Centre (or more realistically, the Virtual Reality room).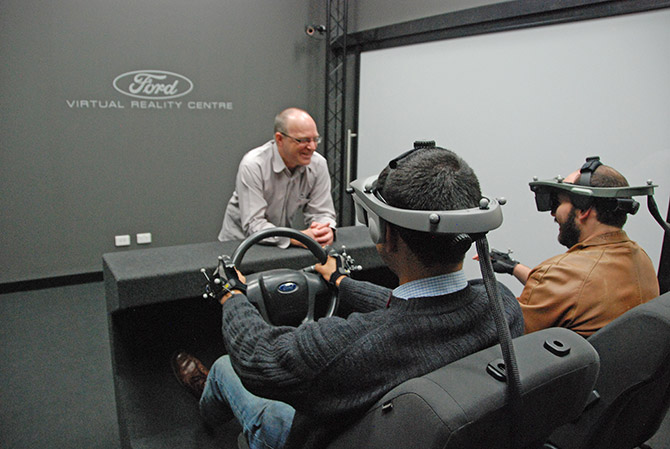 Inspired by Hollywood motion capture systems, this is only the second system Ford has built anywhere in the world. It uses a combination of 3D VR headsets, infra-red motion capture cameras, gloves and a plastic model to simulate a life-size vehicle two users (driver & passenger) can sit in and step out of.
The system was designed to test for practical day-to-day design optimizations such as the distance of buttons, gear shifts, mirrors and whether or not pillars obstruct the field of view. Virtual users from multiple Ford headquarters around the world are also able to teleconference in the same virtual environment to discuss design changes.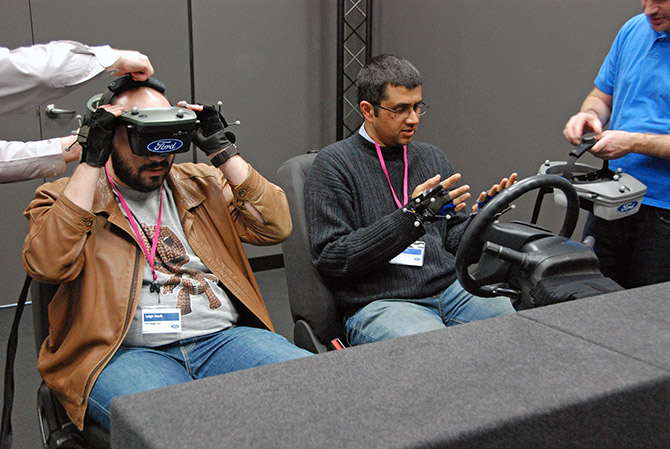 Costing in the high six-digits, the environment is rendered using NVIDIA Quattro graphics adapters to produce a stereoscopic image for two different viewpoints in the same virtual environment which contains a high-resolution model of in-development Ford vehicles. Inside the cockpit, it's detailed enough that you can even see the fine leather textures on the dashboard.
Unfortunately due to the amount of processing and rendering involved, the system currently works at what I presume to be around 20 frames per second, it's not viable yet to simulate the actual physics of interacting with the car or driving it in a virtual world. Having said that, Ford representatives did say they were looking to add tactile feedback to the glove system in the future.
In my own tests today, it's definitely fun being able to walk straight into the roof, side and boot of a car and actually see the space between two sheets of metal of a production car. There's actually quite a gap (for crash impact buffering).