Found on the Microsoft Windows Vista Communities frontpage, if you navigate through the "featured columns", you will find the following picture for an article on "Comparing Windows Vista Editions". At first look, it might seem like another standard line-up of Windows Vista boxes, but there appears to be two new ones attached to the right.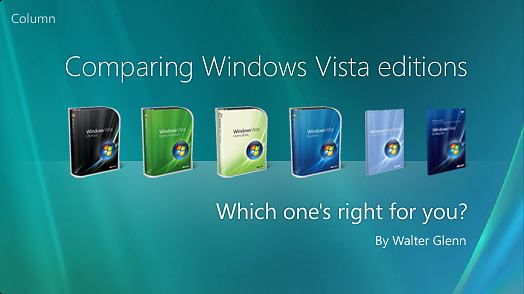 My best guess is the light cyan one is for Windows Vista Starter edition, and the dark blue one is for Windows Vista Enterprise. Also to note, these packages are slim-versions of the standard fold-out packs, which some are similar to the ones some professional Office tools use as well.
Update: Apparently they're not as new as I thought, as it is prominently featured on the Vista Starter page.