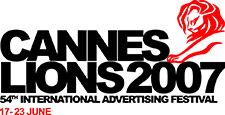 You might know of Cannes as the prestigious event where all the movies you've never heard of are screened and judged as some of the finest work in the industry, but you might have not heard of the Cannes Lions International Advertising Festival of equal status and prestige. At this event, 42Entertainment, AMD and Microsoft hopes to win an award in the Titanium and Integrated Lions category for the hugely viral Vanishing Point marketing campaign for Windows Vista.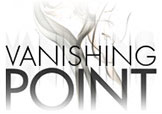 Vanishing Point was one of the most intricate, challenging and rewarding puzzle games ever devised. Like something straight of the "Da Vinci Code", puzzles and spectacular events were placed all over the world touching on topics ranging from science to arts and history. Players were invited to participate to win out-of-this-world prizes including a trip to sub-orbital space. The best part was seeing how communities formed to work together as one with unpredictable efficiency and accuracy. Last but not least, it generated the positive buzz Microsoft was hoping for to help launch Windows Vista.
The Cannes Lions – International Advertising Festival is a celebration of the best minds and creative mix in the advertising industry, a bit like the Oscars for ads. The Titanium and Integrated Lions are newly introduced categories at the Lions festival in 2007. This combined category recognizes breakthrough and innovative ideas as well as integrated advertising campaigns which utilizes at least three media.
Whilst Integrated Lions will honour high standard state-of-the-art integrated campaigns, the premise for Titanium Lions remains the same: Titanium celebrates work that causes the industry to stop in its tracks and reconsider the way forward. Titanium stands for breakthrough ideas, it might be a brand new idea, or it might use an existing idea in a brand new way. Titanium is for work that is provocative, that challenges assumptions and points to a new direction.
The 54th International Advertising Festival will be held 17-23 June 2007 in Cannes, France. Guess where the name comes from. The Integrated and Titanium Lions will be presented to the winners in Cannes on Saturday evening, 23 June 2007.
Credit where credit is due, hats off once again to Microsoft's Aaron Coldiron who coordinated such a clever campaign, the brains and wizards at 42Entertainment for making it all happen, and AMD for just being a good sport. They deserve the recognition for putting together not only for something fun, but something every single person is invited and able to enjoy. Hopefully all the other entries in the same categories will too, vanish. Good luck Loki.