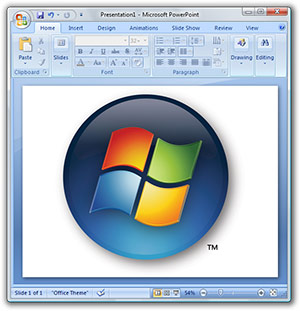 What does Windows, Windows Live, Internet Explorer, Home Server and Expression Blend all have in common? Believe it or not, PowerPoint played a role in the design process. The productivity application where you and I might just make slideshows is also becoming a popular prototyping tool inside Microsoft.
At the "Expression around the clock" event in Seoul, Manuel Clement gave a talk about wireframe prototyping with Office PowerPoint 2007. Manuel is a lead of XDR (Experience, Design & Research) at Microsoft Design – the group responsible for design of Windows (7) and Windows Live. Simply put, XDR is taking over where MSX, the former Windows design team, left off. Thus, you bet I'll be watching them very closely.
Prototyping is the process in user experience design where you want to build a quick mockup of the interaction process that may compromise perfection but not the interaction to make decisions and test usability. Jensen Harris from the Office team have previously touched on the idea of prototyping with PowerPoint, but didn't quite go into the details. Probably because he was stuck in a paradox – prototyping PowerPoint 2007 in the PowerPoint 2007 he was designing.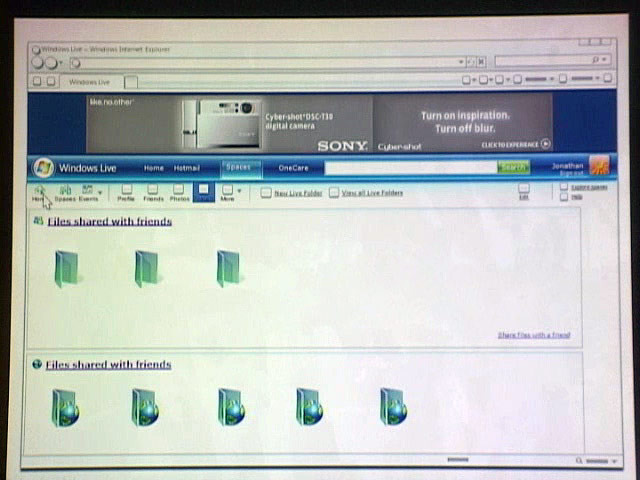 A prototype of
Windows Live SkyDrive
built in PowerPoint
The advantage PowerPoint has over other popular prototyping tools such as Photoshop and Visio is the ability to allow anyone, even non-designers, to make quick and easy modifications to the design. Because there are already simple effects and animations built-in, there is no code to waste and changes can be updated in real-time with zero effort. For example, a simple reflection effect does not need to be re-rendered if the design changes.
To use PowerPoint as a prototyping tool, you will need to set up a few things.
Turn off the "Advance Slide – On Mouse Click" option under the "Animation" tab to prevent PowerPoint from advancing the slide when you click the mouse button.
Insert hyperlinks on your buttons to go to specific slides to mimic the effect of changing screen content or displaying windows.
Build a toolkit of commonly used interface elements such as window frames, buttons, controls and mouse cursors to make it easy to copy and paste across many screens.
You can watch the 26 minute long recording of the presentation to get a better sense of what can be achieved. Manuel even does a live demonstration of building a prototype of an online photo management tool near the end of the presentation.
I'm definitely looking forward to use PowerPoint in the future for my prototypes. I've built a few prototypes recently with Visio and the like and they haven't been as ideal as I would have liked, so I definitely see the advantage of switching to PowerPoint. Hey if it's good enough for Microsoft it's good enough for me.