Several hours ago Microsoft released the Zune Spring 2008 Update with a new Zune software package (version 2.5). Embedded in the resource files is an interesting image of a new red "Scorpius" (4/8GB) Zune. Instead of the model available today with a silver backing and red touchpad, this had a black backing and black touchpad.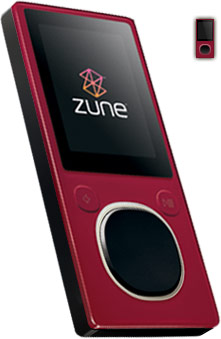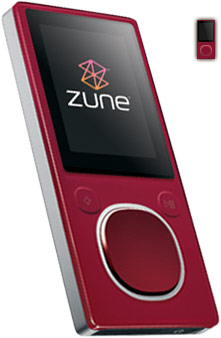 (Left) New red Zune with black backing and touchpad. (Right) Existing red Zune with silver backing and red touchpad.
The last time a "Scorpius" Zune with a black touchpad was discovered, it turned out to be a commemorative 16GB edition exclusive to the Zune staff. I would assume a commemoration only happens once, so could this be a new 16GB Zune for everyone else?
For any skeptics out there, the two images have notably different positioned logos which confirms these are not the same images colored differently.