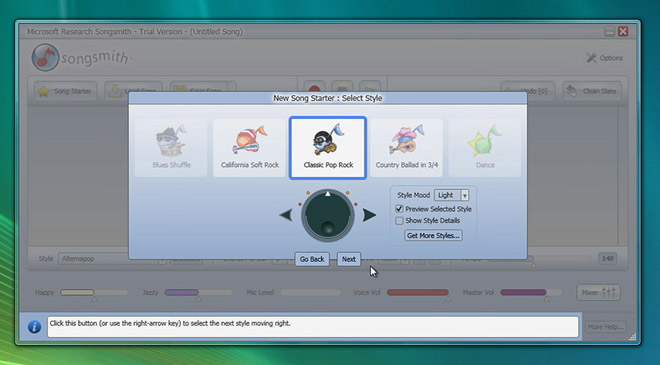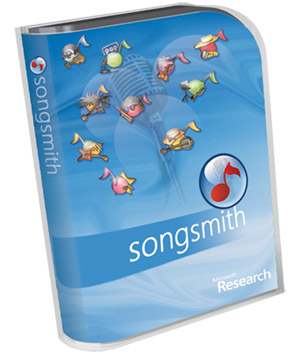 There was one thing left out of Microsoft's CES 2009 keynote today and that was the announcement of Songsmith, by Microsoft Research.
Religious followers of this blog would know that Songsmith is the product of a Microsoft Research project with a student from the University of Washington called MySong which was showed off in early 2008. The software can automatically provide musical melodies to accompany any vocal singing you provide, making anyone audible a potential songwriter. Not that every teenager should be one.
Songsmith seems to have matured quite a bit from its early prototype days with new features such as "(allowing) you to expand your collection of musical styles and instruments through our partners, PG Music and Garritan" and "enables you to edit chords to create the perfect music accompaniment, even if you've never worked with chords before."
As the second product to ship (first being AutoCollage) by the previously research-only-but-increasingly-commercial Microsoft Research (as the name suggests), Songsmith will only be available (soon) via the Microsoft Store as a digital download. A trial will also be available. Prices are not yet announced.
Update: The official Songsmith website is now up. So is the trial download link. The price for the full version if US$29.95.